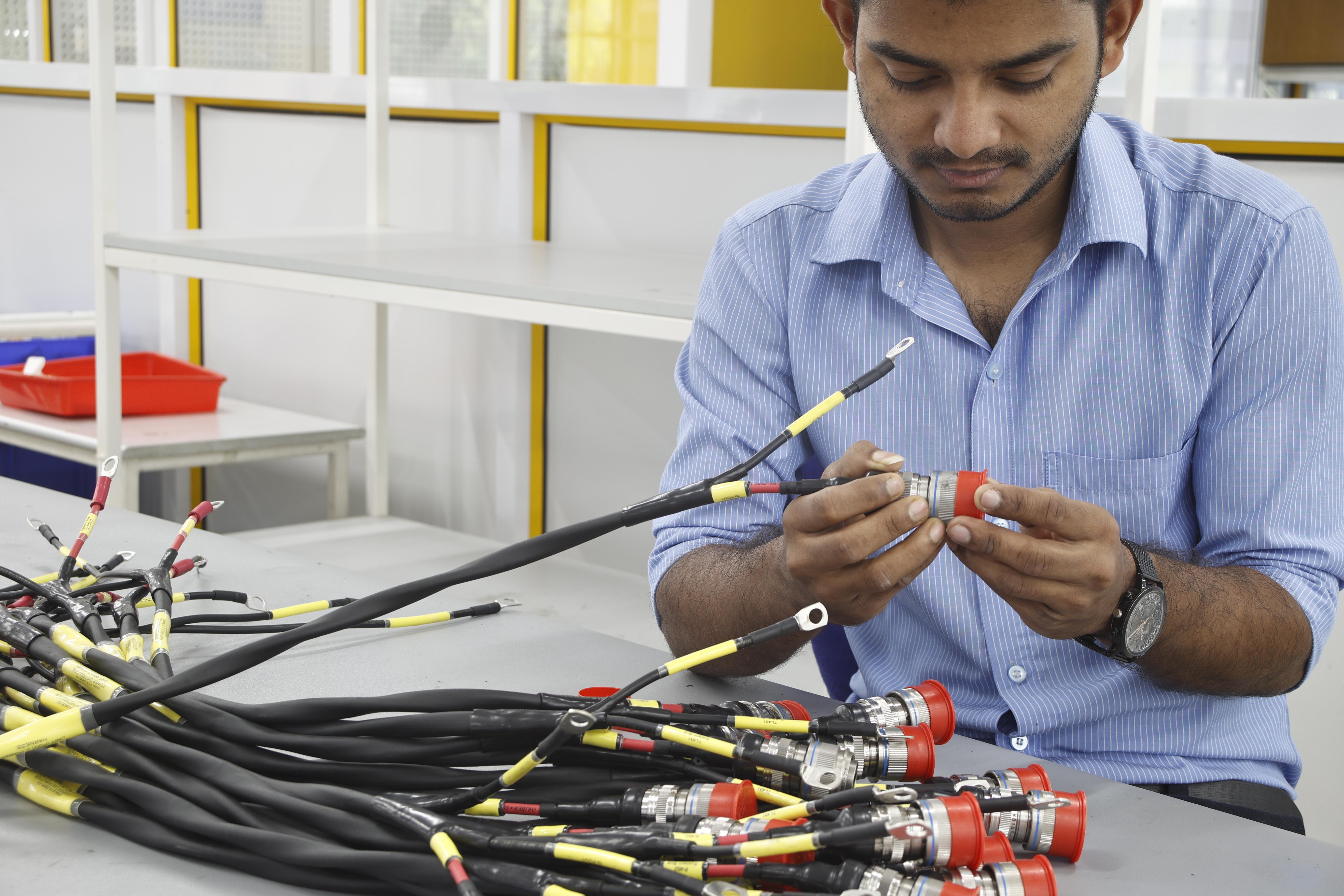 CABLE ASSEMBLY
Customized to your needs
Customer needs have driven our efforts to supply a wide range of harnesses, cable solutions for military and aerospace applications. We understand that every project is unique, which is why we are able to design and manufacture each custom harness to align with your needs. 
Do not hesitate to contact us before defining your electrical harness : we propose clever cost-effective solutions for connector termination, overbraiding, cable overmoulding,..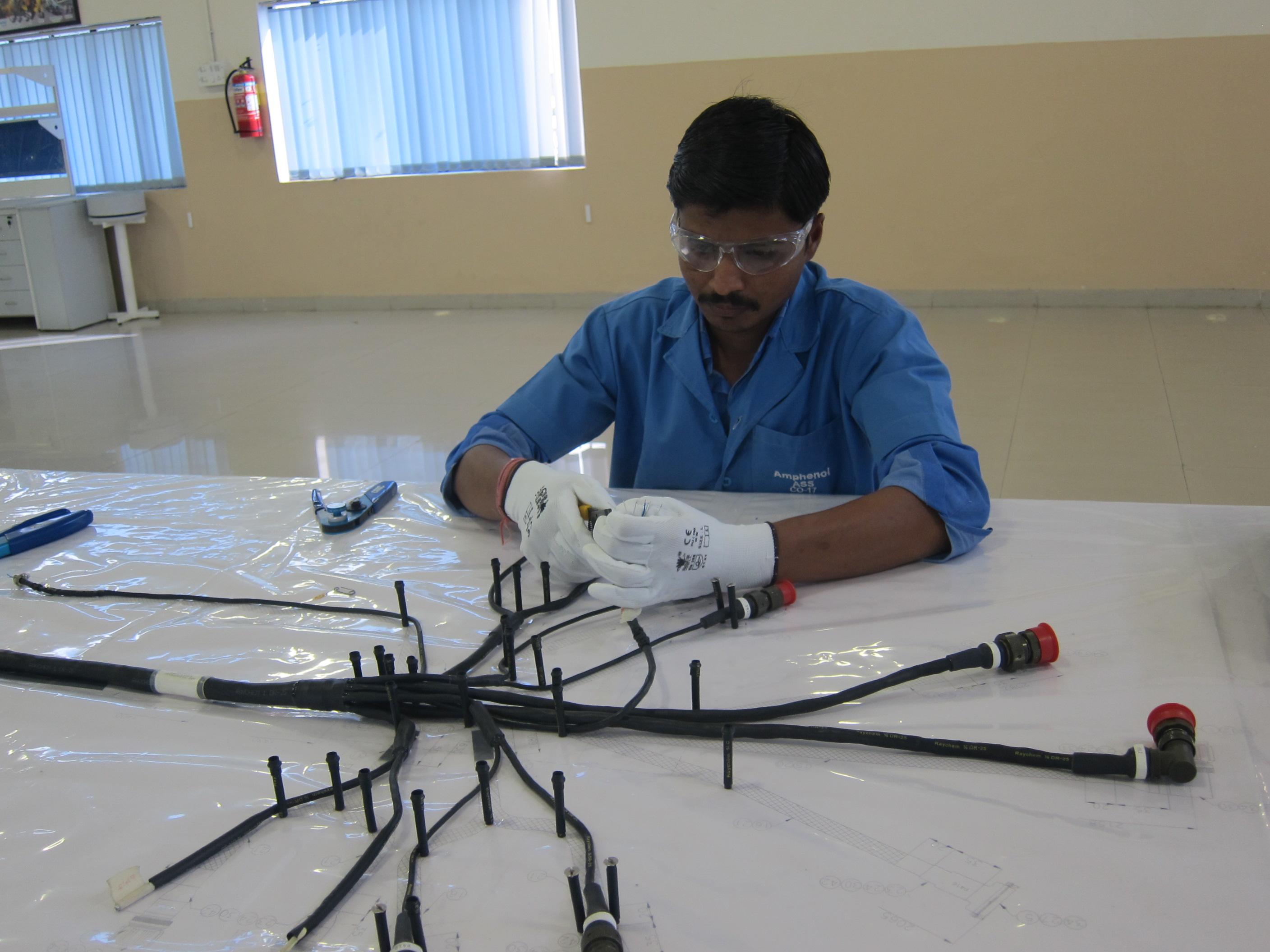 OUR FACILITIES
Electrical harnesses facilities
Our main harness facility is located in Pune (India). Depending on the customer's needs, we can perform harnesses in Bangalore (India) or in France too. Our facility operations give customers access to highly trained labor along with a local support to produce quality harnesses at competitive costs. All facilities benefit from state-of-the-art manufacturing and testing equipment.
Total Surface in France & India: 1800m2 with 12 assembly lines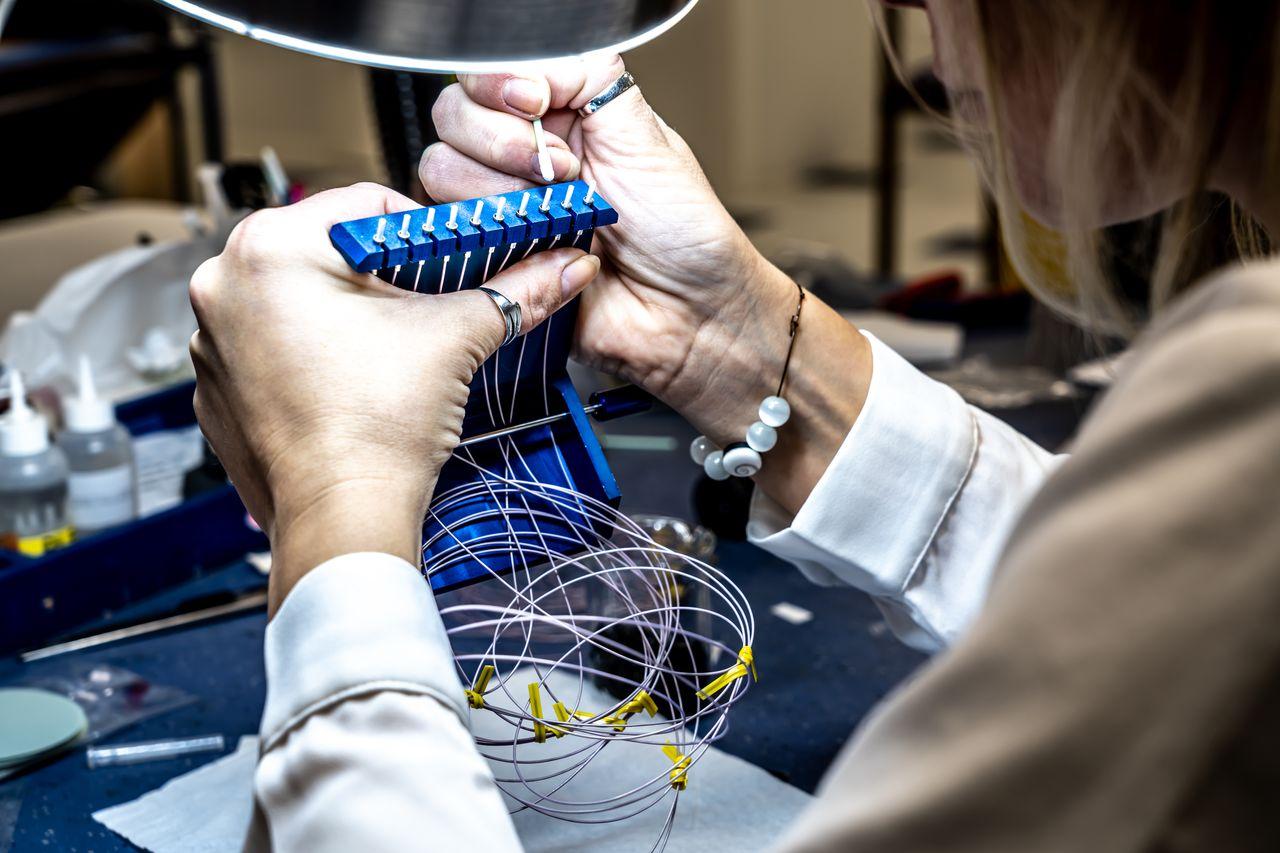 OUR FACILITIES
Fiber optic cable assembly
Our 600m2 Fiber Optic cable assembly workshop is located in Thyez, France. We use a wide range of machines to assemble our fiber optic harnesses: polishing machines, optical measuring machine, optical interferometers and optical control systems. Assembly is performed both manually and automated.Our highly skilled technicians are trained to a wide variety of industry standard procedures critical to manufacturing harsh environment fiber optic cable assemblies.
All Amphenol SOCAPEX cable assemblies are manufactured by expert technicians in our state-of-the-art, AS9100 certified facility.
FACILITIES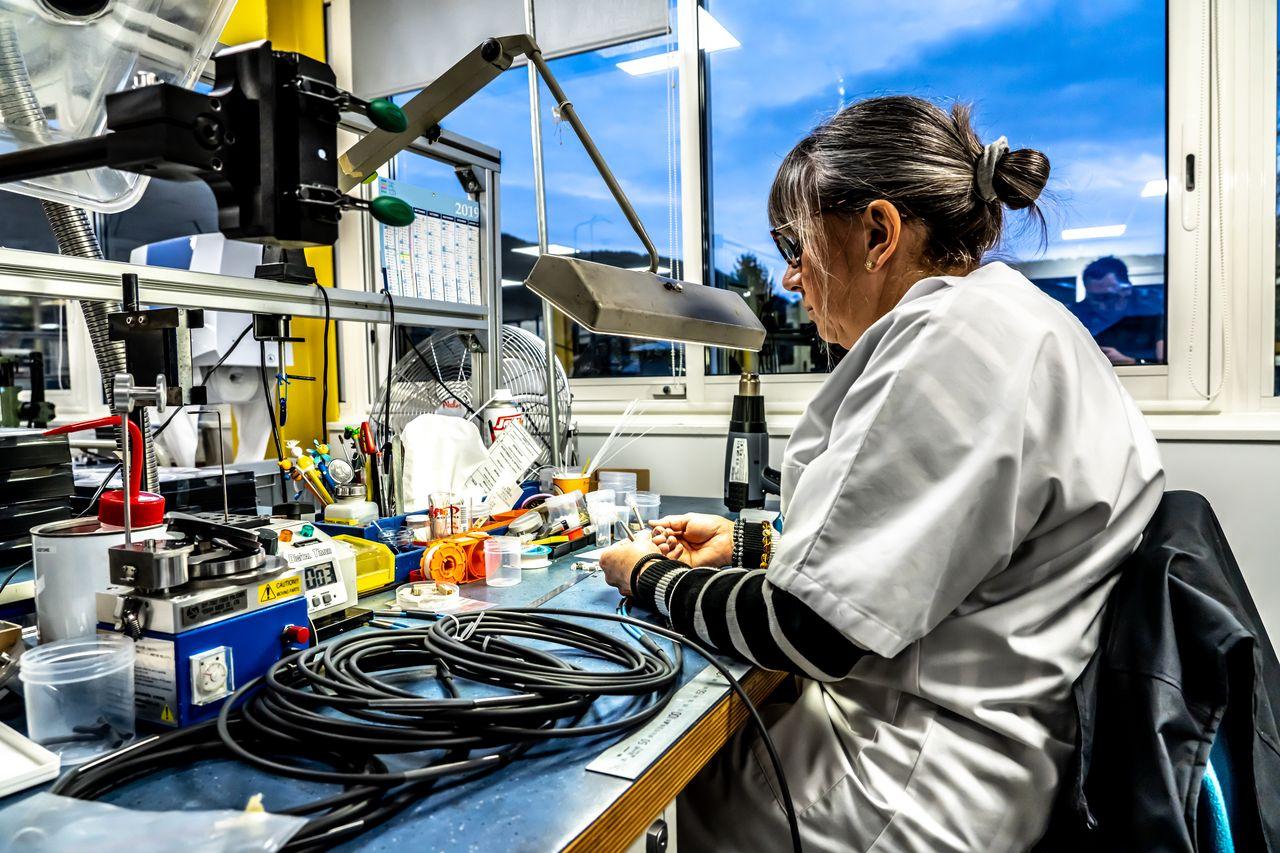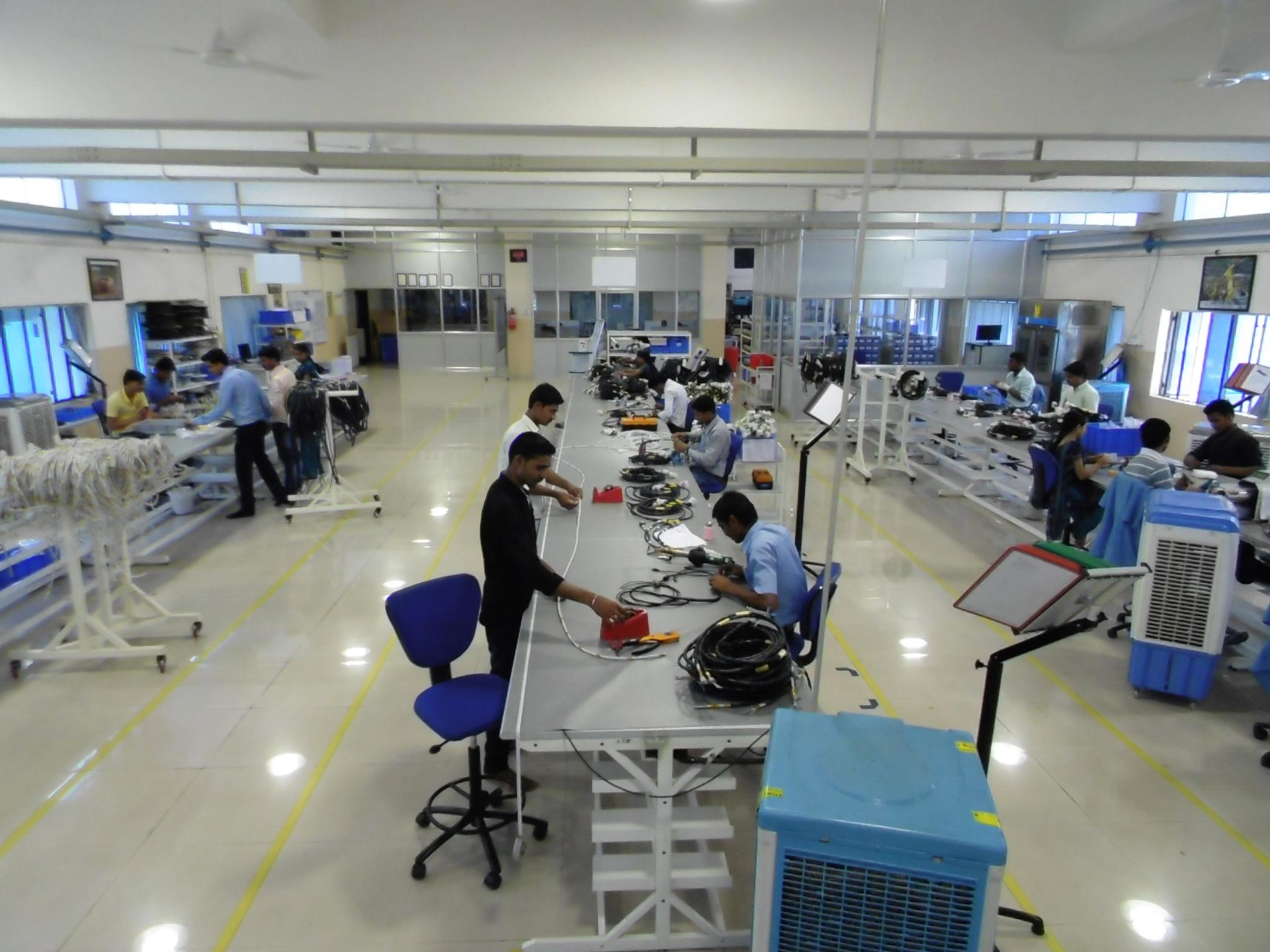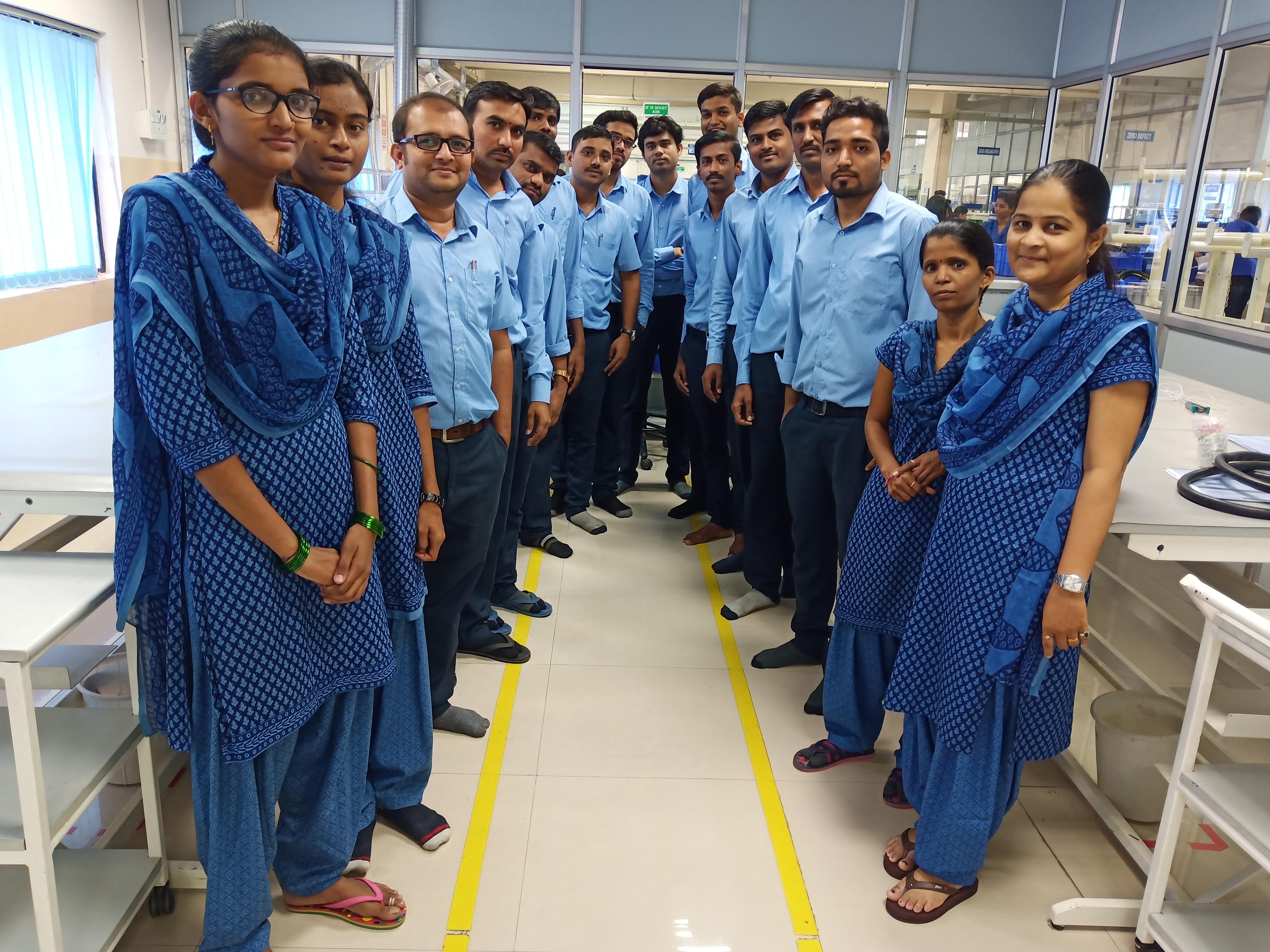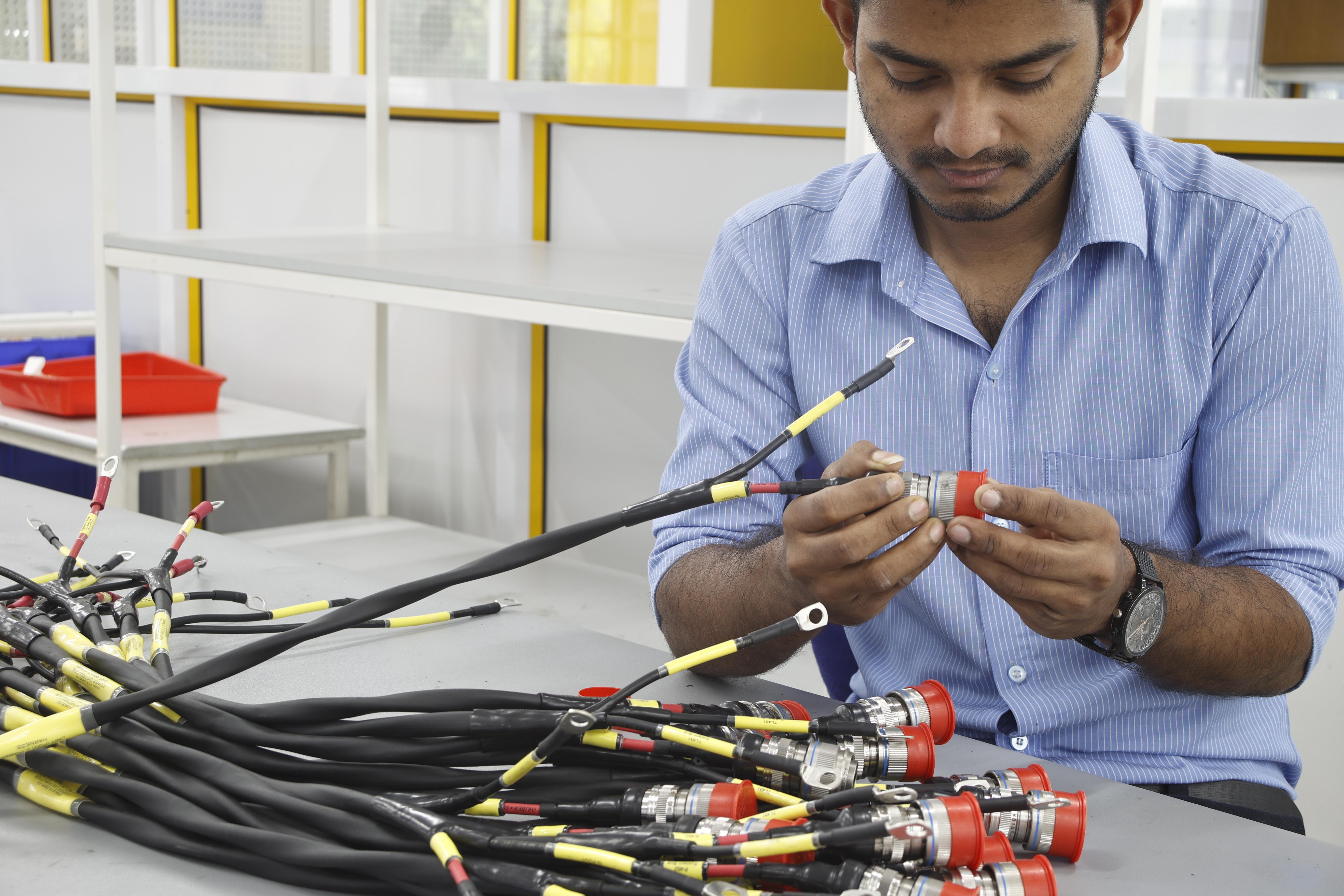 Our applications
Ground vehicles
Soldier Equipments
C5ISR
Naval
Aerospace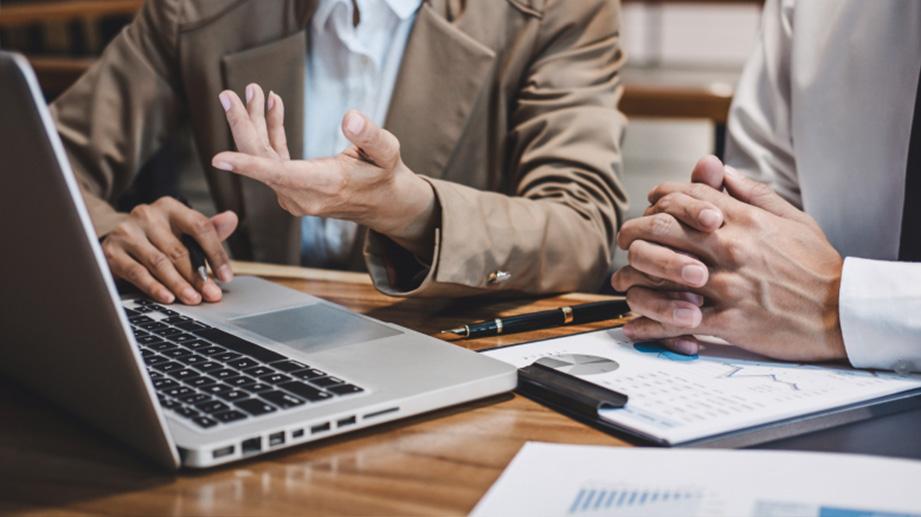 6 reasons to trust amphenol socapex
For manufacturing your electrical harnesses and fiber optic cordsets
Our expertise in harsh environment networks
Our large portfolio of interconnect products that brings you competitivness

Electrical: 38999, 387TV, 2M, PT/451, RJF & USBF, High speed solutions (μcom, Quadrax, Octomax, Twinax, Coax, RF contacts, USB 2.0 & 3.0, HDMI, RJ45) along with all the other Amphenol connectors such as VG, D- Sub, MIL-DTL-501
Optical : CTOS (Stanag4290), TACbeam (MIL83526), TVOP, Lux Beam (EN4869), MPO Field, HMFM, Arinc 801, NGVA FO (EN4531)

Our capability to provide connectors with adapted dimensions to meet your cost targets and/or environmental/installation requirements
Our comprehensive view and management of aspects of the connectors supply chain to meet your deadline for harness delivery
Our harnesses and cordsets are 100% tested before delivery
Our Indian offset capabilities for electrical harnesses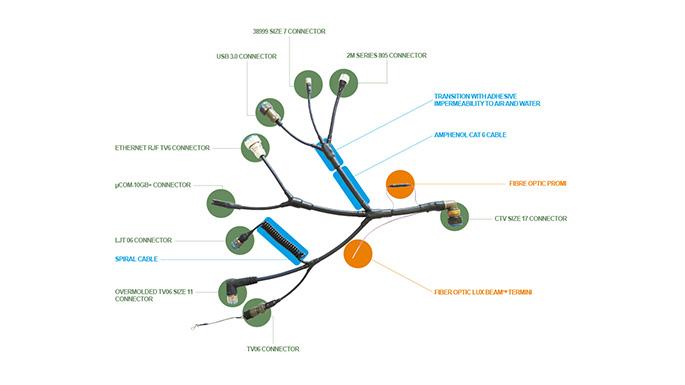 our expertise
Harness Overview
The harness  is an illustration of cable assembly equipped with Amphenol Socapex connectors suitable for harsh environment. Our expertise in electrical harness and our large range of connectors give us the opportunity to provide cost effective and reliable custom solutions for military vehicles, naval, C5ISR, avionics, or even industrial applications such as railway, factory automation,...
Cable Assembly Certifications
Our Cable Assembly team has benefited from extensive training to obtain key certifications related to cable manufacturing such as :
IPC J-STD-001 for soldering (Requirements for Soldered Electrical and Electronic Assemblies)

IPC/WHMA-A-620D (Requirements and Acceptance for cable and Wire Harness Assemblies)

IPC-A-610 (Acceptability of Electronic Assemblies)

IPC/WHMA-A-620 QML* (Qualified Manufacturer Listing) 
 *IPC/WHMA-A-620 QML is a stringent industry standard developed by the IPC (Association Connecting Electronics Industries) and WHMA (Wire Harness Manufacturers Association), focusing on the requirements for the production and acceptance of cable and wire harness assemblies, covering criteria such as materials, workmanship, and testing to ensure high-quality manufacturing processes in accordance with established industry practices.
Quality Certifications
•    AS9100/EN9100 – Aerospace Industry Standard
•    NADCAP – Electronics Certification
•    FAA Repair Station (North America and Europe)
•    Air Agency Certificate
•    Part 21-G
•    ISO 9001:2008
•    ISO 14001:2015
•    MIL-STD-790