38999 Series
TV-CTV - D38999 Series III
Tri-start thread connector, MIL-DTL-38999 series III qualified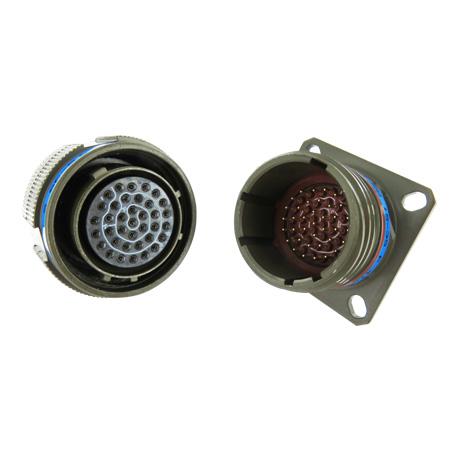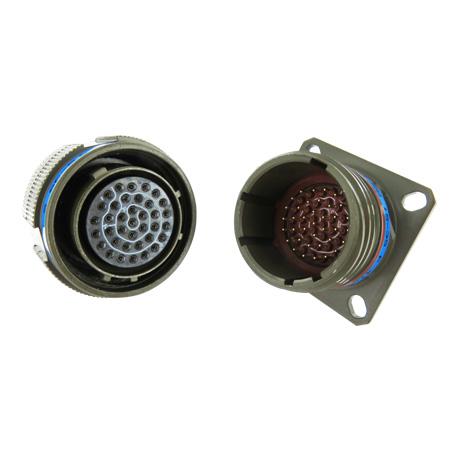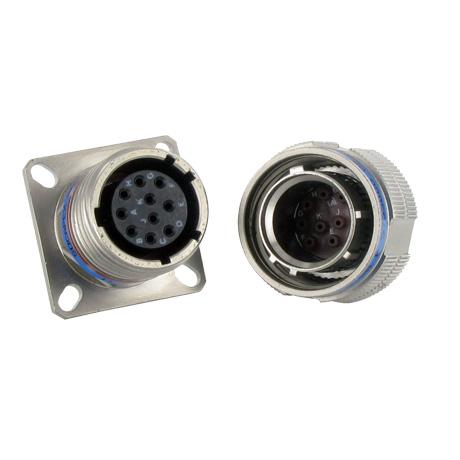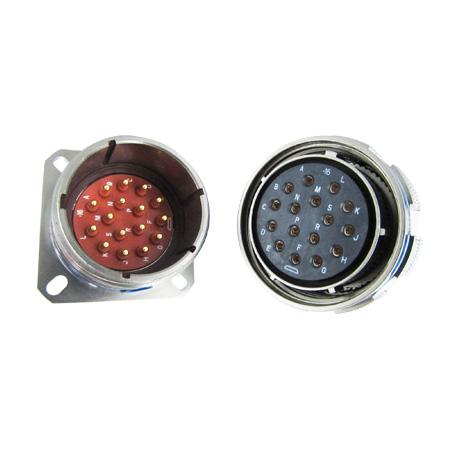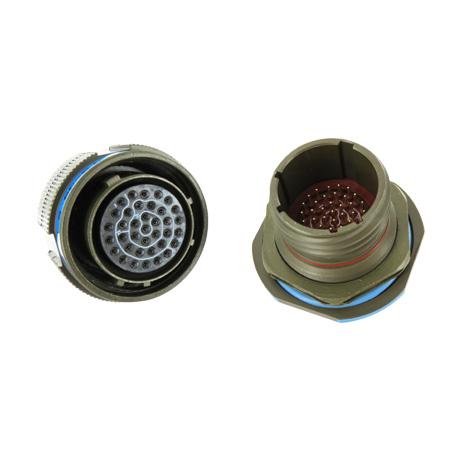 Configure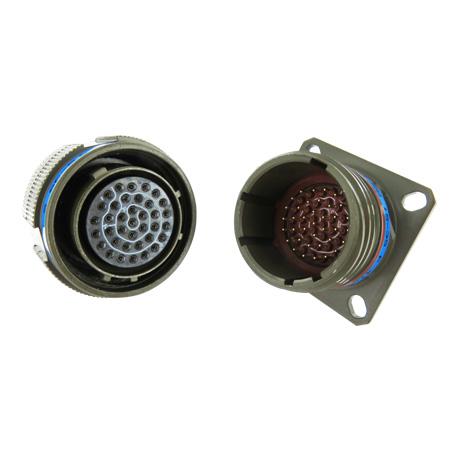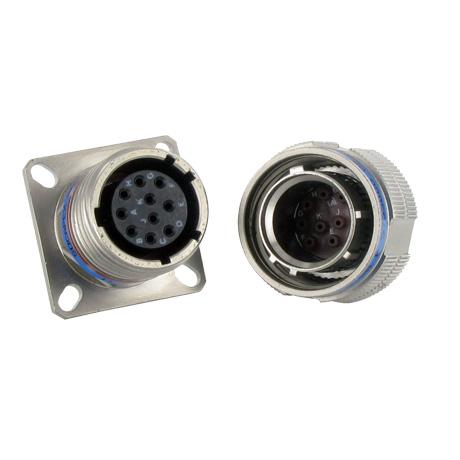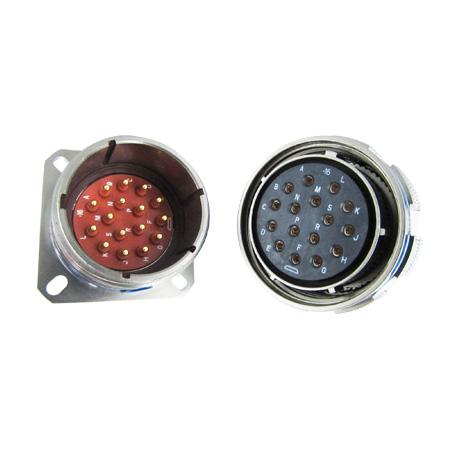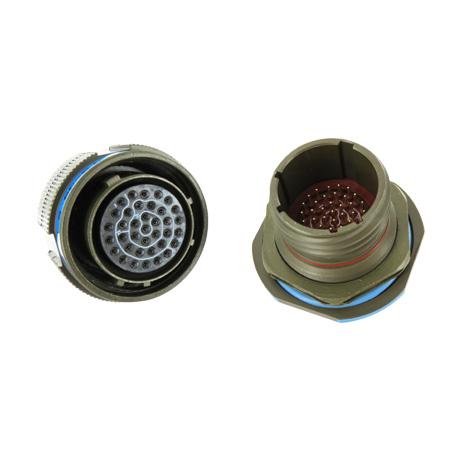 D38999
38999 Series
TV-CTV - D38999 Series III
Tri-start thread connector, MIL-DTL-38999 series III qualified
Key features
100% scoop proof design
9 shell sizes from 09 to 25 
More than 80 contacts arrangements, from 1 to 180 contacts
Ruggedized product with an high resistance to shocks & vibrations
Several materials et platings available, with RoHS & REACH compliant versions
Applications
Battlefield Communication C5ISR
Ground Vehicles
Military Avionics
Commercial Air 
Navy 
Technical information
Product benefits :  
Several receptacles style : Square flange, Jam nut, In-line… 
Quick coupling, fully mated in a 360° turn of the coupling nut
Anti-decoupling device allowing high vibration performances
Many versions available : integrated backshell, Stand-off (double flange), reduced flange,…
   
Materials & Platings :
Aluminum : Olive drab Cadmium, Black Zinc Nickel , Nickel, , Tin Zinc  plated
Marine Bronze (unplated)  
Composite : Olive drab cadmium, Nickel  plated
Stainless Steel : Passivated , Nickel plated  
RoHS        
Contacts types & terminations :  
More than 80 contacts arrangements
Contacts size 23 HD to 2/0
Signal, Power, High-speed versions (Coax, Twinax, Quadrax, Octomax...), and optical termini
Crimp & PC-Tails (gold & tinned versions)
   
Environmental Characteristics :  
Mating cycles: 500 mating cycles or 1500 cycles with composite connector and high durability contacts
Operating temperature: 65°C to +175°C or 200°C depending on material & plating
Salt spray hours: From 48 to 500 hours for aluminum & stainless steel, 1000hours for marine bronze & 2000 hours for composite
Sealing: IPX7 when mated and fully cabled    
   
Electrical characteristics :    
Shell to shell conductivity from 1 to 10 mΩ depending on materials & platings
EMI/RFI protection: shell to shell bottoming, grounding fingers on the plug shell
Insulation resistance @Ambient : 5.103 mΩ
Contact rating from 3 to 250 Amps
Dielectric withstanding voltage    
Product change notifications (PCN)
Published
#PCN
Product
Comments
FAQ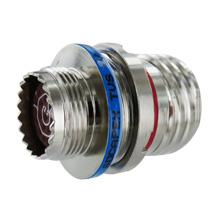 ARE YOU READY TO ORDER?
Get in touch with our sales representatives or our distributors

CONTACT US
Do you have questions?
Unable to find what you need? Looking for custom design ? Or not sure of what you need? Connect with our team of experts to guide you towards the best solution.
TV-CTV - D38999 Series III description
The TV-CTV D38999 Series III is a MIL-DTL-38999 series III qualified connector designed for use in harsh military and industrial environments. This series offers a wide range of contact arrangements and shell types, making it an ideal choice for applications that require maximum weight and space savings. 
The TV-CTV D38999 Series III connector is available in nine shell sizes, ranging from 9 to 25, and offers both metal and composite shells to suit different application requirements. The TV-CTV D38999 Series III connector is designed to withstand extreme conditions and is 100% scoop proof, ensuring maximum protection against damage caused by accidental contact. 
The interfacial seal around each contact ensures sealing and prevents electrolytic erosion, ensuring reliable performance even in the most challenging environments. This connector offers excellent EMI/RFI protection, with shell to shell bottoming and grounding fingers on the plug shell. Additionally, receptacles are intermountable with MIL-DTL-38999 series I standard, allowing for easy integration with existing systems. 
The TV-CTV D38999 Series III connector is available in a variety of shell materials, including composite, aluminum, marine bronze, and stainless steel, with finishes such as olive drab cadmium plating, nickel plating, and black zinc nickel plating. RoHS versions are also available. This connector is commonly used in battlefield communication, C4ISR, grounded vehicles, military avionics, and industrial applications. 
With more than 60 arrangements of contacts, including high-density versions and optical termini, the TV-CTV D38999 Series III connector offers a versatile and reliable solution for a wide range of applications.