Technical information
1Gb Cat5e, Cat6
Reinforced PUR Jacket
38999 based RJFTV plug on each side
RJF TV - RJ45 Jumper
Consult us for standard lengths
 
FAQ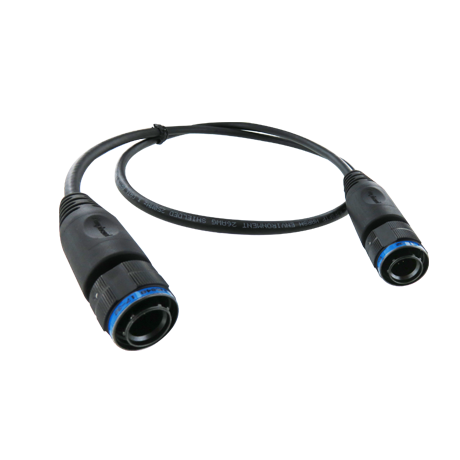 ARE YOU READY TO ORDER?
Get in touch with our sales representatives or our distributors

CONTACT US
Do you have questions?
Unable to find what you need? Looking for custom design ? Or not sure of what you need? Connect with our team of experts to guide you towards the best solution.
RJF TV Cordsets & jumpers description
Amphenol Socapex offers factory-tested RJF TV cordsets and jumpers that are ready to install. These cordsets feature tactical Ethernet cables and a reinforced PUR jacket for added durability. The RJF TV plug is based on the 38999 connector and is present on each side, while the RJF TV receptacle comes with an RJ45 back end. These cordsets and jumpers are ideal for use in a variety of applications, including battlefield communication, grounded vehicles, military avionics, and industrial settings. They support 1Gb Cat5e and Cat6 connections, making them suitable for high-speed data transfer. Customers can consult with Amphenol Socapex for standard lengths of these cordsets and jumpers. With their rugged design and factory testing, these products offer reliable connectivity solutions for demanding environments.