Key features
USB2.0 & USB 3.0
Reinforced PUR Jacket
38999 based USBFTV plug on each side USBF TV - USB Jumper
Consult us for standard lengths (5 m max)
Applications
Battlefield Communication
Grounded vehicles
Military avionics
Industrial
 
FAQ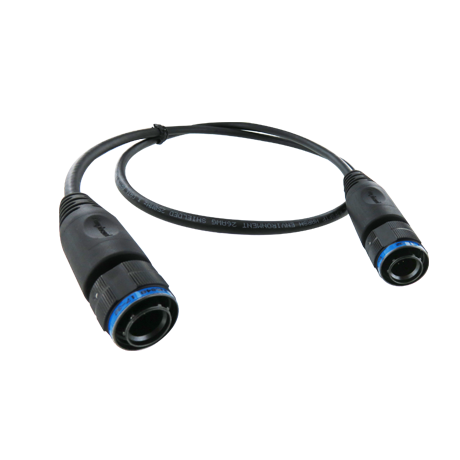 ARE YOU READY TO ORDER?
Get in touch with our sales representatives or our distributors

CONTACT US
Do you have questions?
Unable to find what you need? Looking for custom design ? Or not sure of what you need? Connect with our team of experts to guide you towards the best solution.
USB Field TV Cordsets & Jumpers description
The USB Field TV Cordsets and Jumpers from Amphenol Socapex are designed for use in rugged environments where reliability and durability are critical. These cordsets are factory tested and ready to install, ensuring that they meet the highest standards of performance and quality. The cordsets and jumpers are available in USB 2.0 and USB 3.0 versions, and feature a reinforced PUR jacket for added durability. They also come with a 38999 based USBFTV plug on each side, making them easy to install and connect to other devices.
These cordsets and jumpers are ideal for a range of applications, including battlefield communication, grounded vehicles, military avionics, and industrial settings. They are built to withstand harsh environmental conditions and can be relied upon to provide consistent and reliable performance. Whether you need to connect USB devices in a military vehicle or in an industrial setting, the USB Field TV Cordsets and Jumpers from Amphenol Socapex are a great choice.