Fiber Optic Media Converters
RJS-BKN-2UG with Butt Joint Fiber Connector
With industrial EMI compliancy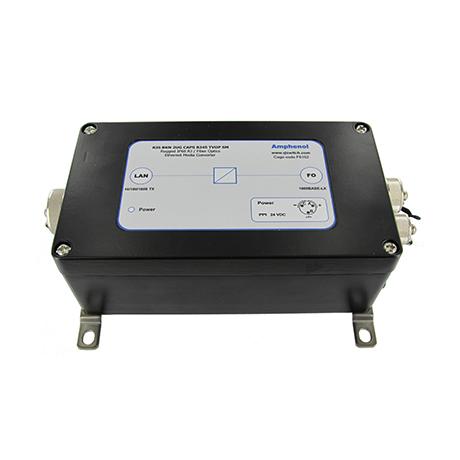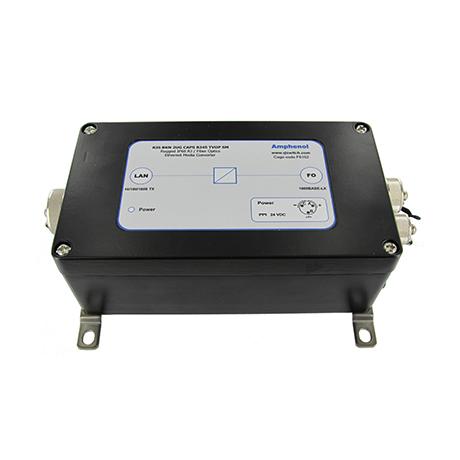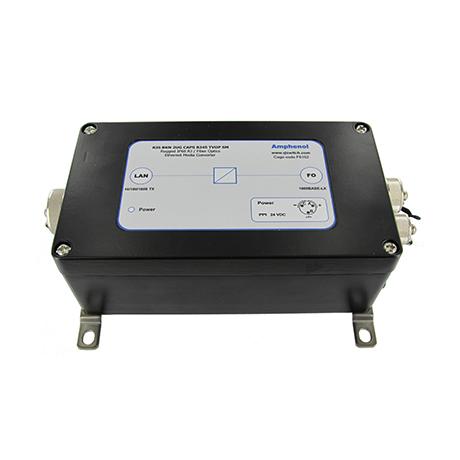 Fiber Optic Media Converters
RJS-BKN-2UG with Butt Joint Fiber Connector
With industrial EMI compliancy
Key features
Rugged Ethernet Media Converter
Butt Joint technology
Applications
Deployment of tactical networks
Rugged Fiber optic links
Battlefield communication c4IsR
Telecommunication control systems
 
FAQ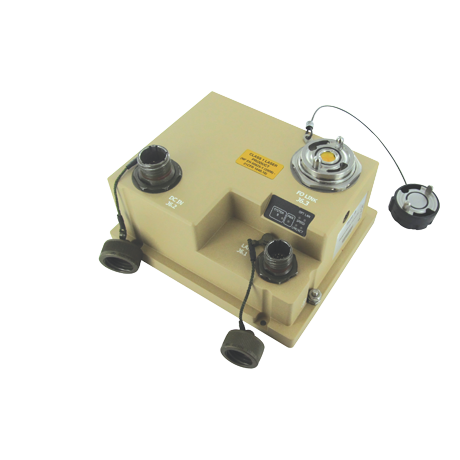 Ethernet Switch & Media Converter
Fiber Optic Media Converters
ARE YOU READY TO ORDER?
Get in touch with our sales representatives or our distributors

CONTACT US
Do you have questions?
Unable to find what you need? Looking for custom design ? Or not sure of what you need? Connect with our team of experts to guide you towards the best solution.
RJS-BKN-2UG with Butt Joint Fiber Connector description
The Amphenol Socapex Fiber Optic Media Converter RJS-BKN-2UG is a rugged Ethernet media converter with a Butt Joint fiber connector. This converter is designed for deployment in tactical networks, rugged fiber optic links, battlefield communication c4IsR, and telecommunication control systems.
The converter features industrial EMI compliance, which ensures that it can withstand harsh environments and provide reliable performance even in the presence of electromagnetic interference. The Butt Joint fiber connector provides a secure connection between the fiber optic cables, ensuring that data is transmitted accurately and quickly.
The rugged design of the converter makes it ideal for use in challenging environments where traditional Ethernet media converters may not be suitable. Its compact size allows for easy installation in tight spaces, making it a versatile solution for a wide range of applications.
Overall, the Amphenol Socapex Fiber Optic Media Converter RJS-BKN-2UG is a reliable and rugged solution for converting Ethernet signals to fiber optic signals in harsh environments. Its Butt Joint fiber connector and industrial EMI compliance make it a reliable choice for a variety of applications, including military and industrial settings.