Rugged Ethernet, USB & Display connectors
µCom 10 Gb+
Miniature, high speed Cat6A & Cat7 Ethernet connector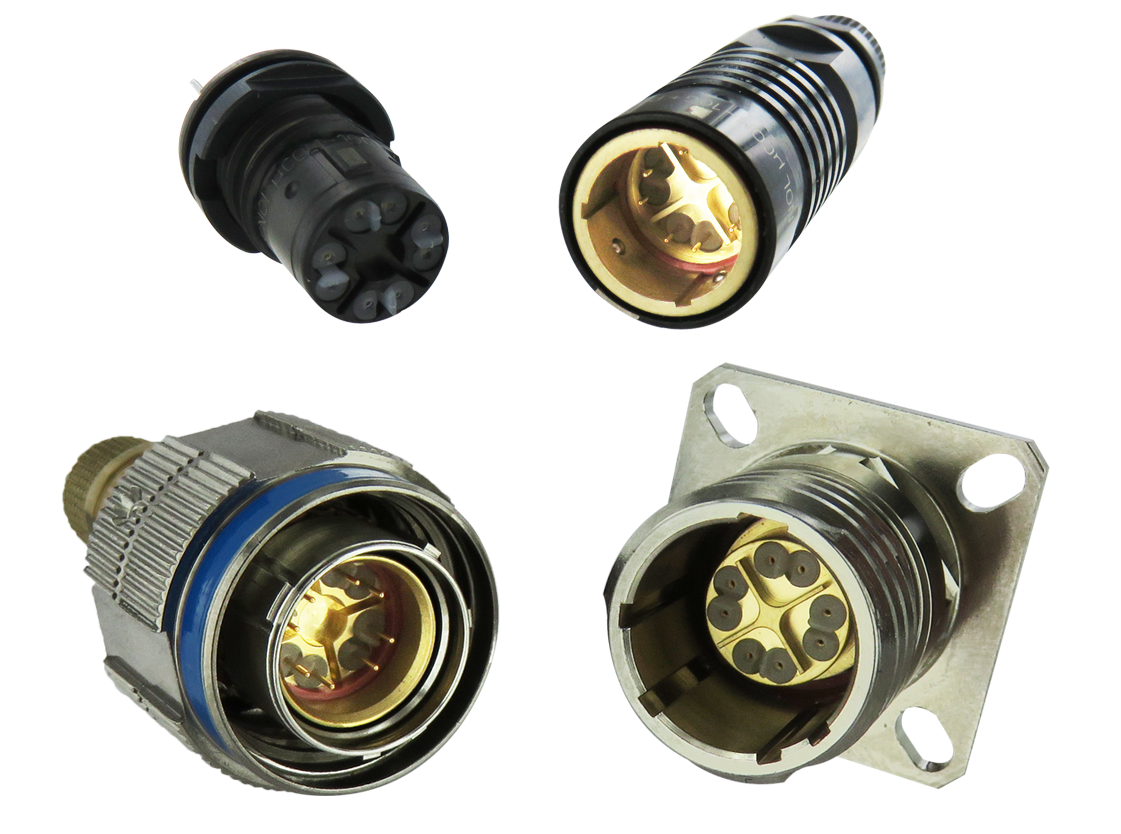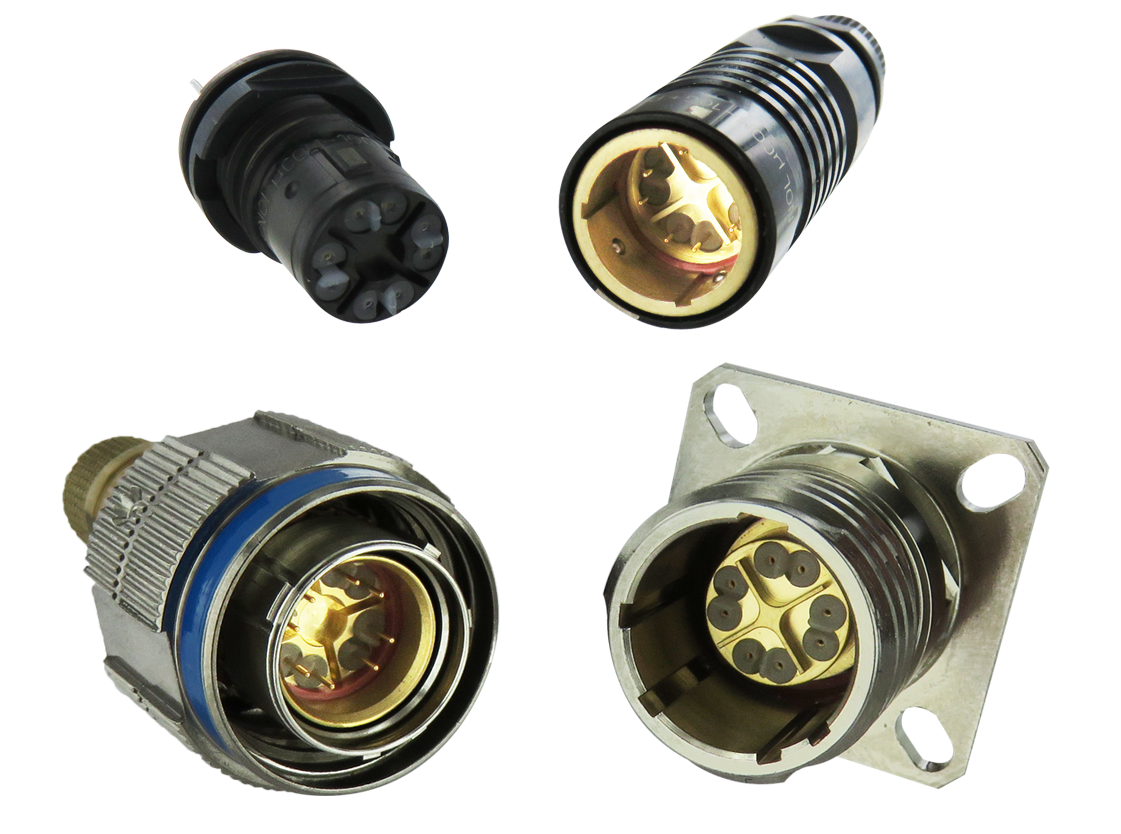 Configure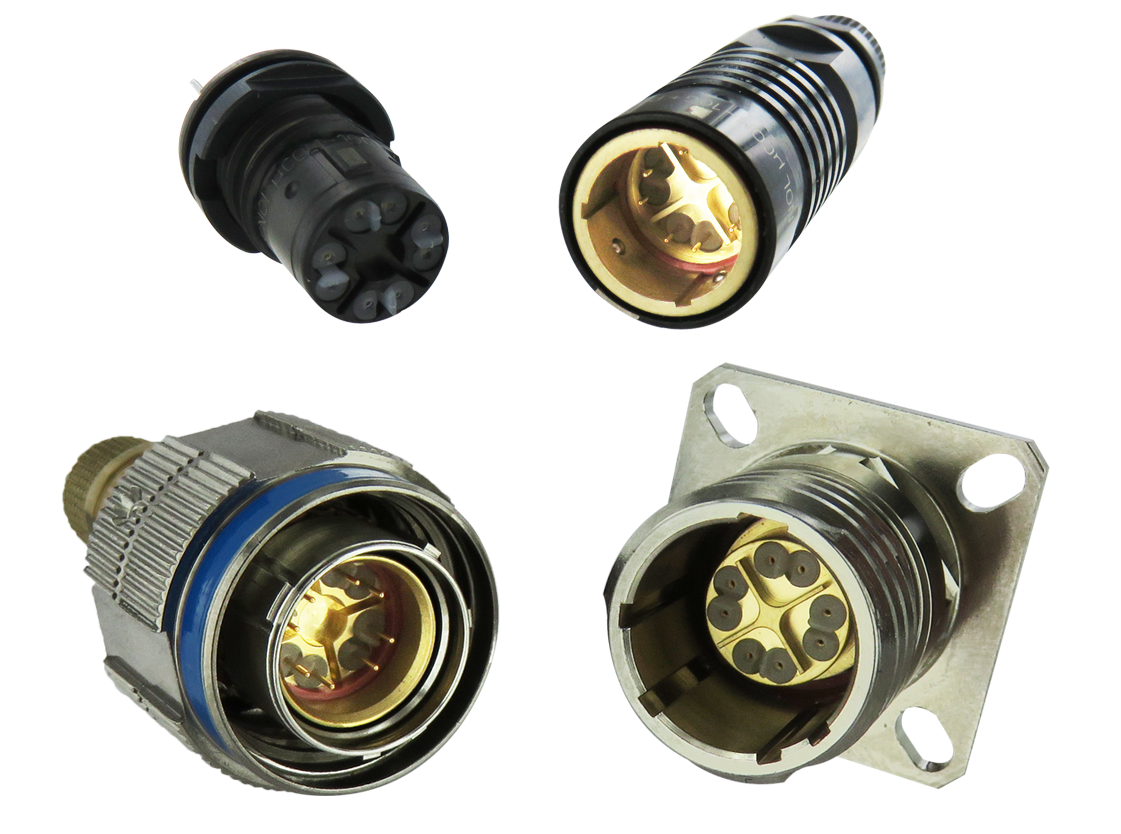 UCOM-10G+
Rugged Ethernet, USB & Display connectors
µCom 10 Gb+
Miniature, high speed Cat6A & Cat7 Ethernet connector
Key features
10Gb+: exceeds 10Gb/s ethernet following IEEE 802.3an-2006: 10GBase-T
Cat.6A connector according to TIA568C.2 and ISO/IEC11801 standard
15mm max external diameter Cat6A connector
Environmental testing based on MIL-DTL-38999 Series III military spec (Thread version)
Environmental testing based on MIL-DTL-26482 military specifications (Push Pull version)
Available also in 38999 Series III, Shell size 11, see TV mCom 10 Gb+
Applications
Battlefield Communication, C4ISR
Ground vehicles
Commercial aerospace
Military avionics
Rail Mass Transit
 
Technical information
More features :
500h Salt Spray RoHS compliant plating
Solder, Crimp and PCB contact styles
IP68 Sealing for Mated/Unmated Receptacles
Temperature range: -55oC/ +125oC
4 pairs totally insulated throughout the connector > minimum cross-talk between the four pairs
Patented special interfacial shapes > minimum perturbation at the interface of each pair
Thread and Push Pull coupling mechanisms > 2000 mating cycles & high vibration resistance
Machined Brass shells
Machined & gold plated Solder and Crimp contacts
 
FAQ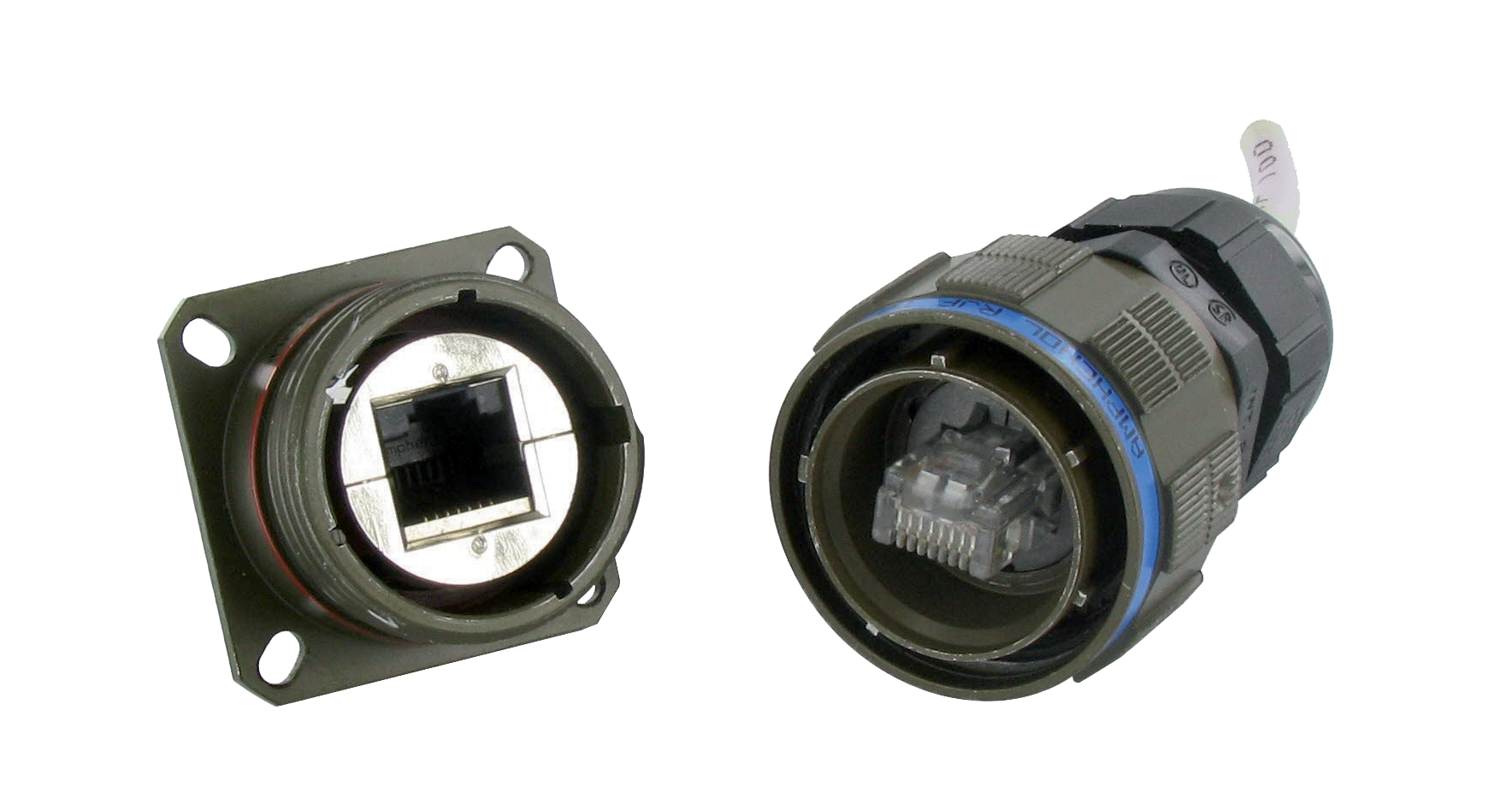 Rugged Ethernet, USB & Display connectors
ARE YOU READY TO ORDER?
Get in touch with our sales representatives or our distributors

CONTACT US
Do you have questions?
Unable to find what you need? Looking for custom design ? Or not sure of what you need? Connect with our team of experts to guide you towards the best solution.
µCom 10 Gb+ description
The Amphenol Socapex mCom 10 Gb+ is a miniature, high-speed Cat6A & Cat7 Ethernet connector that exceeds 10Gb/s Ethernet following IEEE 802.3an-2006: 10GBase-T. With a maximum external diameter of 15mm, it is a Cat.6A connector according to TIA568C.2 and ISO/IEC11801 standards. The connector is environmentally tested based on MIL-DTL-38999 Series III military spec (Thread version) and MIL-DTL-26482 military specifications (Push Pull version).

In addition to its high-speed capability, the mCom 10 Gb+ has a number of other features that make it ideal for harsh environments. It has 500h salt spray RoHS compliant plating, solder, crimp, and PCB contact styles, IP68 sealing for mated/unmated receptacles, and a temperature range of -55oC/ +125oC. The connector has four pairs totally insulated throughout the connector to minimize cross-talk between the four pairs. It also has patented special interfacial shapes to minimize perturbation at the interface of each pair.

The mCom 10 Gb+ is available in both thread and push-pull coupling mechanisms with 2000 mating cycles and high vibration resistance. The connector is machined with brass shells and gold-plated solder and crimp contacts. The m-Com Series addresses the latest trends in the industry, namely miniaturization and high-speed, making it ideal for use in applications such as battlefield communication, C4ISR, ground vehicles, commercial aerospace, military avionics, and rail mass transit.