Rugged Ethernet, USB & Display connectors
RJF 544
Ethernet RJ45 connection system for industrial harsh environment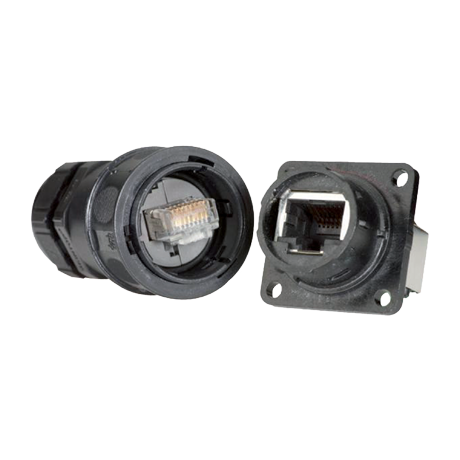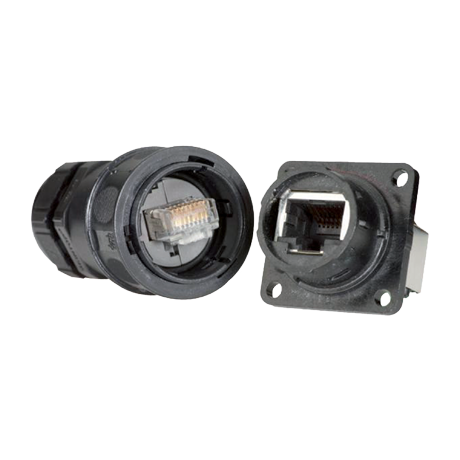 Configure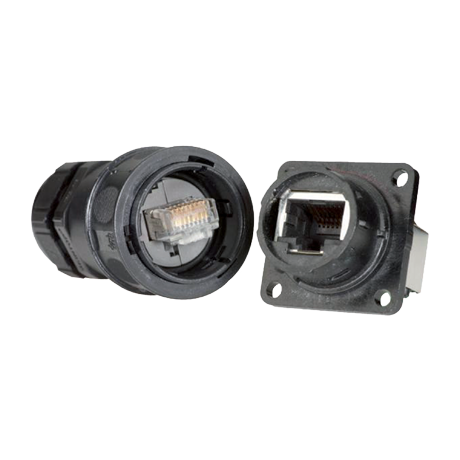 RJF544
Rugged Ethernet, USB & Display connectors
RJF 544
Ethernet RJ45 connection system for industrial harsh environment
Key features
Compliant with IEC 60603-7 variante 12
Shock, vibration and traction resistant
No cabling operation in field and no tools required
Sealed against fluids and dust (IP68)
Applications
Wireless Base Stations & Access Points
Video Control / CCTV
Robotics
Industrial process control, CNC machines
Special machines
 
Technical information
Performances :
Quick push pull coupling
RJ45 cordset retention in the plug: 100 N in the axis
Mating cycles: 500 min * Improved EMI Protection
Compatible with cable diameter from 6 mm [0.236 in] to 13 mm [0.512 in]
Environmental protection < Sealing: IP68 < Salt spray > 1000 h < Fire retardant / Low smoke: UL94 V0 and NFF 16102, DIN 5510-2 < Vibrations: 10 - 500 Hz, 10 g, 3 axes: no discontinuity > 10 nano s. < Operating temperature: - 40degC / +85degCData transmission 10 BaseT, 100 BaseTX and 1000 BaseT networks Cat 5e per TIA/EIA 568B and ClassD per ISO/IEC 11801 Cat6 per TIA/EIA 568B and ClassE per ISO/IEC 11801
FAQ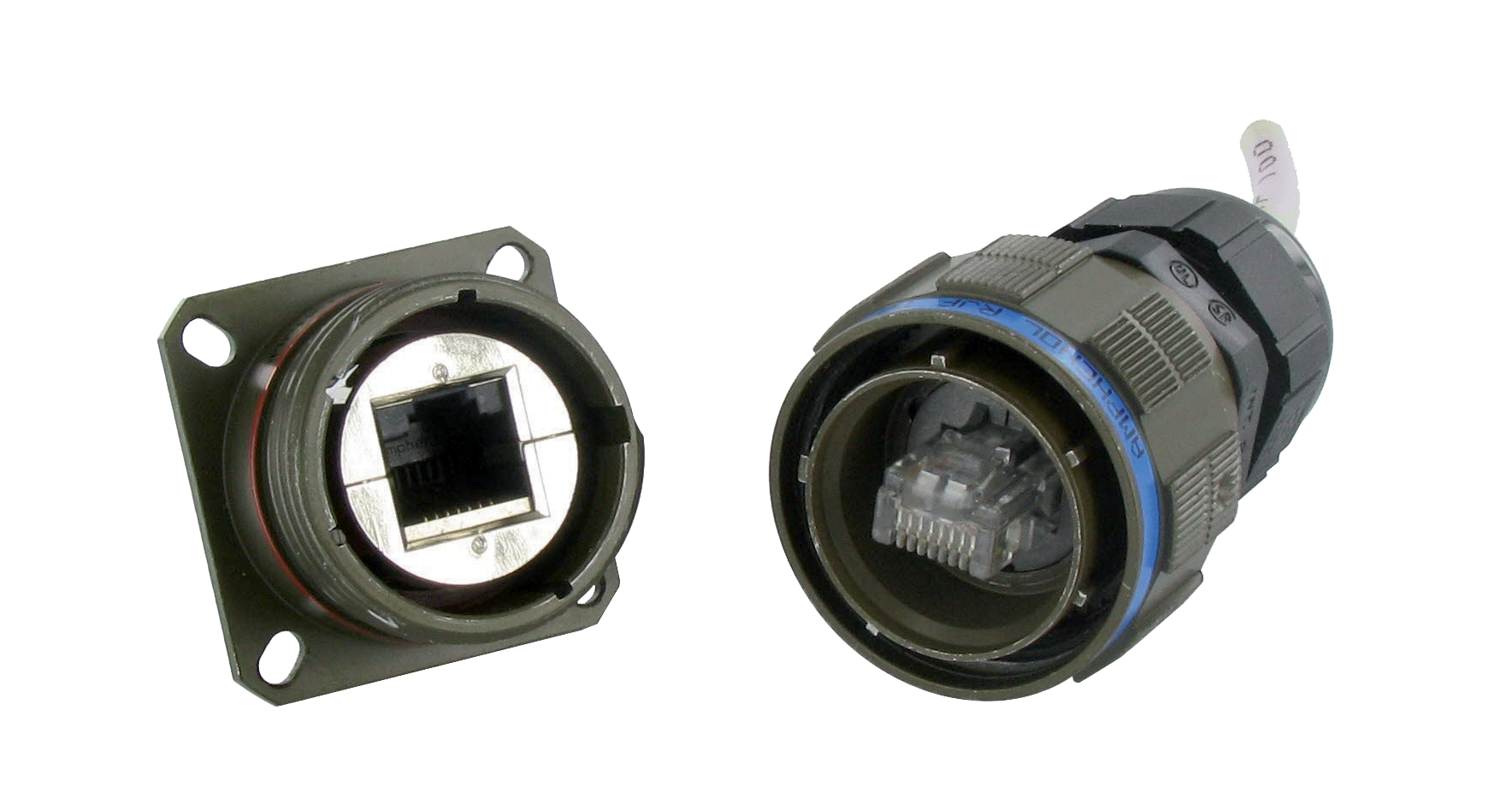 Rugged Ethernet, USB & Display connectors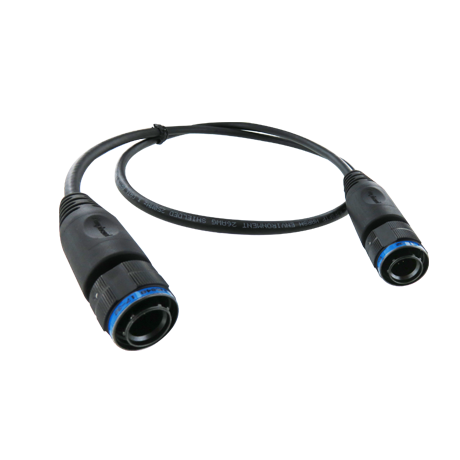 ARE YOU READY TO ORDER?
Get in touch with our sales representatives or our distributors

CONTACT US
Do you have questions?
Unable to find what you need? Looking for custom design ? Or not sure of what you need? Connect with our team of experts to guide you towards the best solution.
RJF 544 description
The Amphenol Socapex RJF 544 is a rugged RJ45 connection system designed for harsh industrial environments. It is compliant with IEC 60603-7 variante 12 and offers shock, vibration, and traction resistance. The system is sealed against fluids and dust, with an IP68 rating. It is suitable for a wide range of applications, including wireless base stations, video control, robotics, industrial process control, and special machines. The RJF 544 features a quick push-pull coupling system and can withstand a retention force of 100N in the axis. It has improved EMI protection and is compatible with cable diameters from 6mm to 13mm. The system can transmit data at 10 BaseT, 100 BaseTX, and 1000 BaseT networks, and is compatible with Cat 5e and Cat 6 standards. With the patented RJStop system, a standard RJ45 cordset can be used in a metallic plug, which protects it from shock, dust, and fluids. This eliminates the need for on-field cabling and grounding, making installation and maintenance easier and safer. The RJF 544 also offers environmental protection, including resistance to salt spray, vibrations, and extreme temperatures. It is fire-retardant and low-smoke, meeting UL94 V0 and NFF 16102, DIN 5510-2 standards.