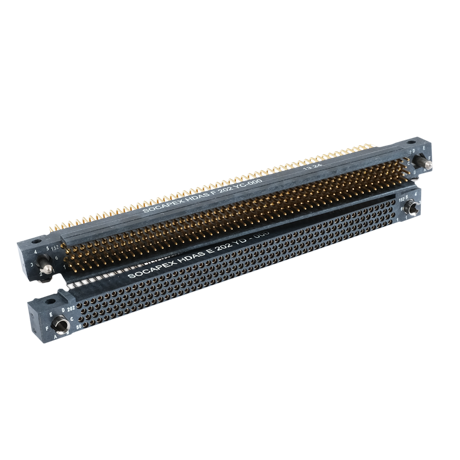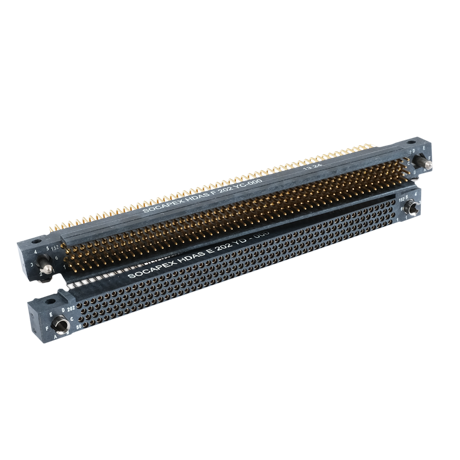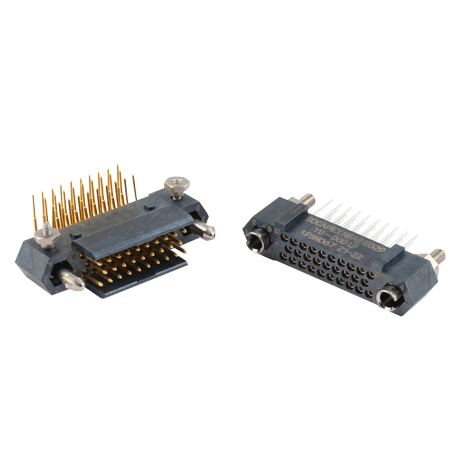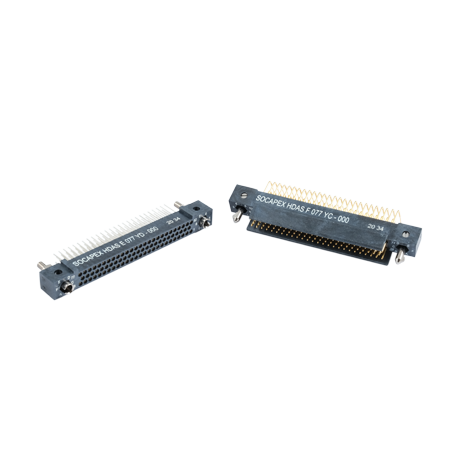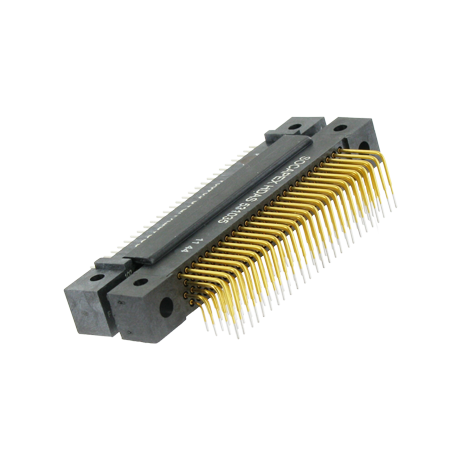 Configure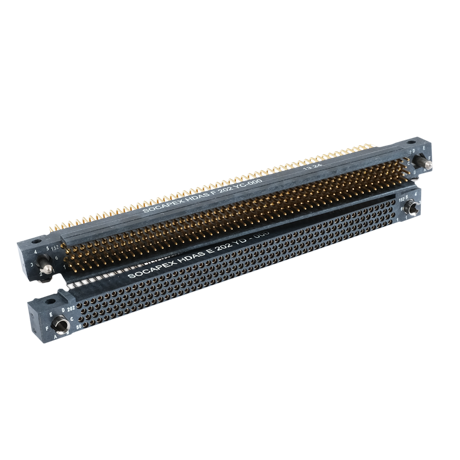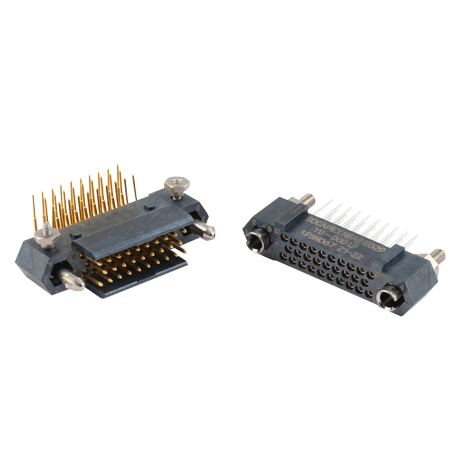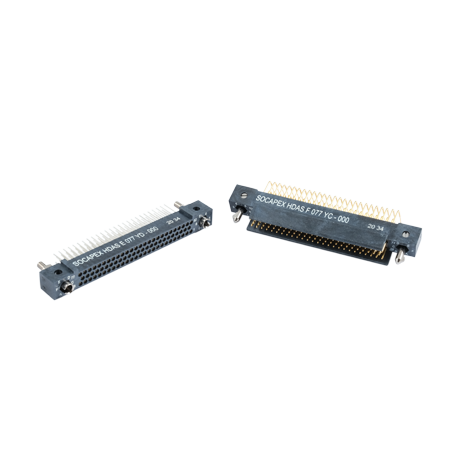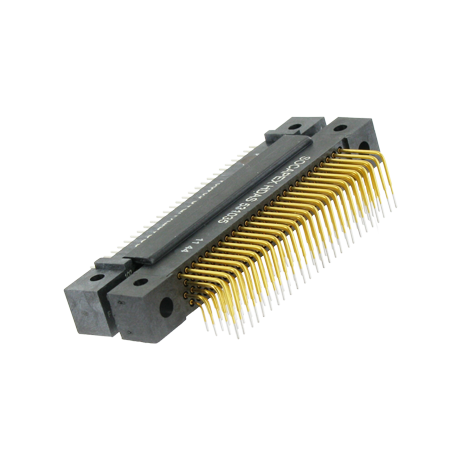 HDAS
High Performance PCB connectors
HDAS
High performance & cost effective PCB connectors
Key features
Robust technology designed for severe environments
Exceed MIL-DTL-55302 requirements
High density : 1.905mm [.075] staggered grid
12 sizes from 11 to 253 contacts on 3, 4 or 5 rows
Hybrid configurations to mix signal, power and RF
Applications
Commercial and military aerospace
Electronic systems
C5ISR
Spatial
Technical information
Mezzanine, right angle board-to-board or board-to-cables connection
Large range of contacts and fittings options
4,5A per signal contact, DWV 750 Vrms
Plating : 1,27µm Au on socket, 1µm Au on pins
Improved electrical security : 1.2mm
RoHS versions available
 
Product change notifications (PCN)
Published
#PCN
Product
Comments
FAQ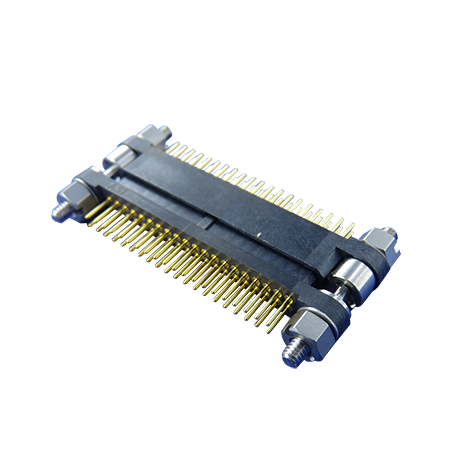 High Performance PCB connectors
ARE YOU READY TO ORDER?
Get in touch with our sales representatives or our distributors

CONTACT US
Do you have questions?
Unable to find what you need? Looking for custom design ? Or not sure of what you need? Connect with our team of experts to guide you towards the best solution.
HDAS description
The Amphenol Socapex HDAS PCB connector is a high-performance and cost-effective solution for a variety of applications. Designed for use in harsh environments, this robust technology exceeds the MIL-DTL-55302 requirements, ensuring its reliability and durability.

The HDAS connector has a high density, with a staggered grid of 1.905mm, allowing for efficient use of space on printed circuit boards. With 12 different sizes available, ranging from 11 to 253 contacts on 3, 4 or 5 rows, this connector can be customized to fit the specific needs of any application.

Additionally, the HDAS connector offers hybrid configurations that allow for a mix of signal, power, and RF connections. This flexibility makes it ideal for a wide range of applications in both commercial and military aerospace, electronic systems, and C5ISR.

Whether used in high vibration environments or extreme temperature conditions, the HDAS connector has been designed to perform reliably and consistently. With a long track record of success, Amphenol Socapex has become a trusted source for connectors that deliver high performance and quality at a competitive price point.