38999 Series
Powersafe - VG96944
High Power with Safety design connector, Derived from MIL-DTL-38999 series III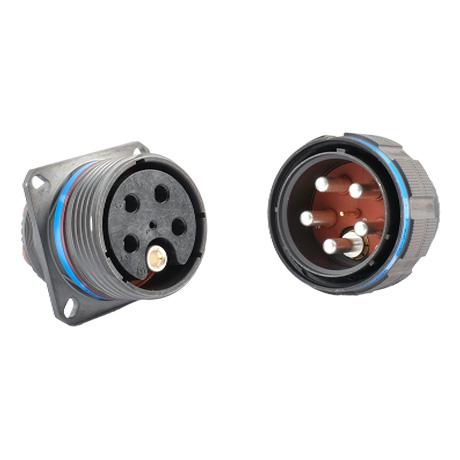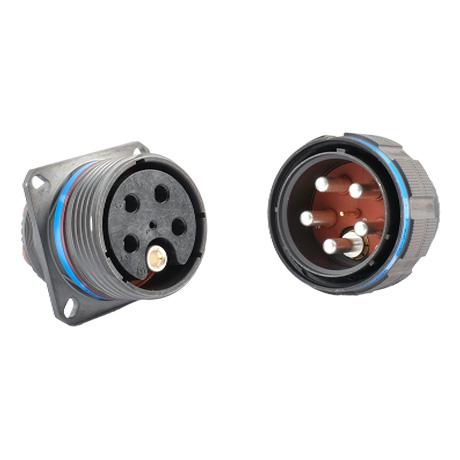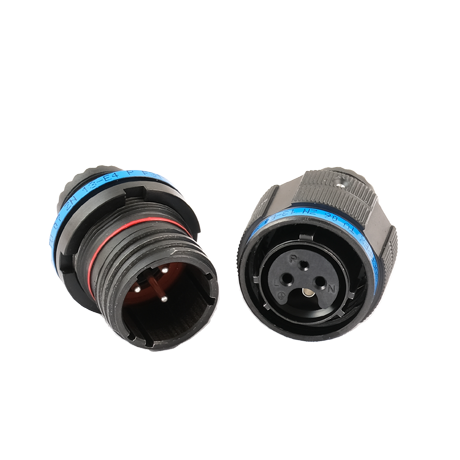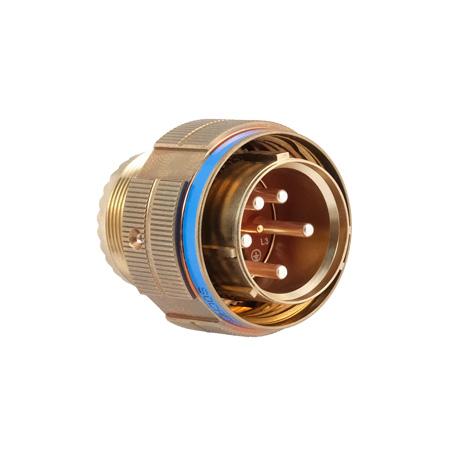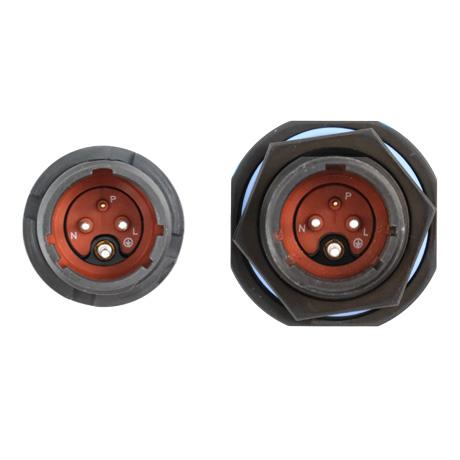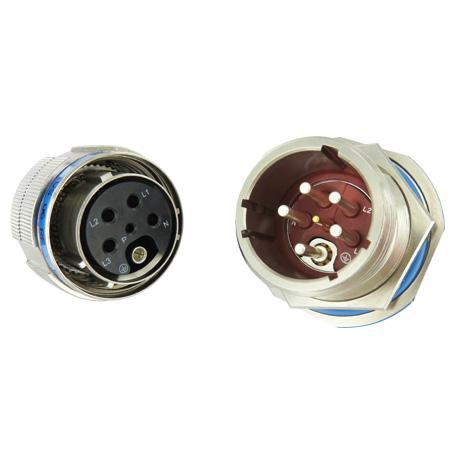 Configure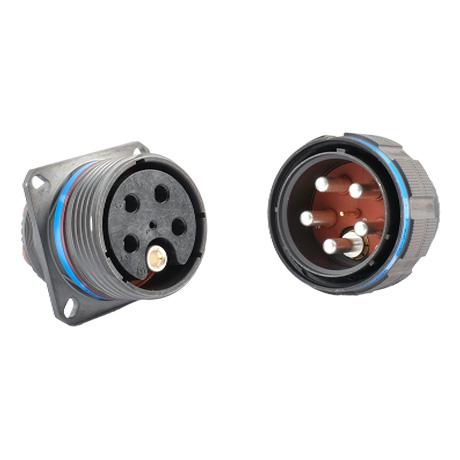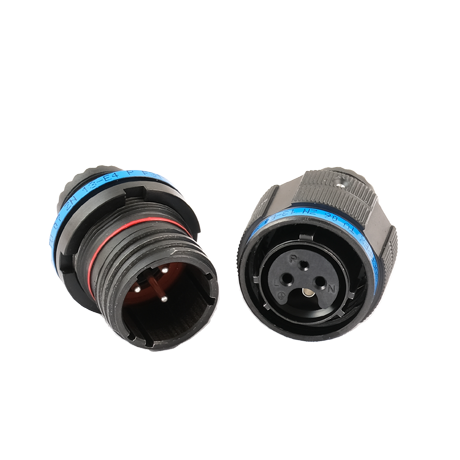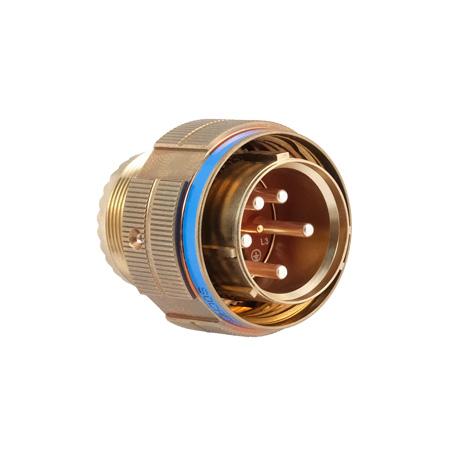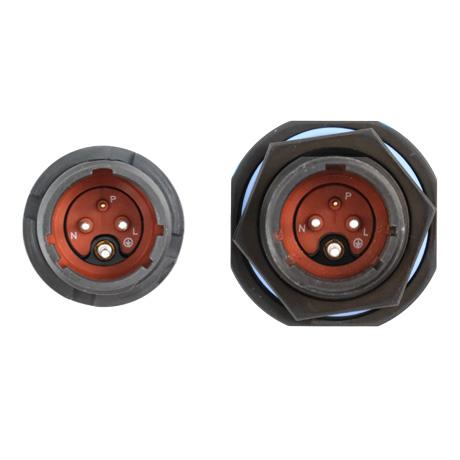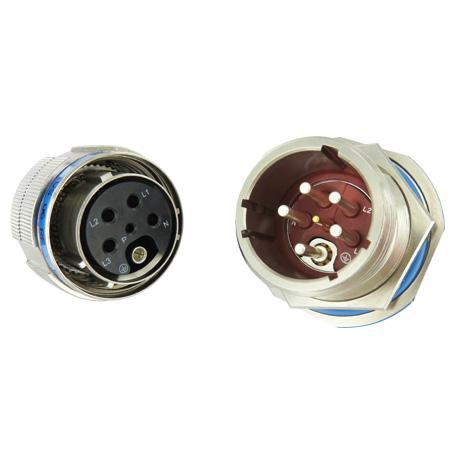 TV**E**
38999 Series
Powersafe - VG96944
High Power with Safety design connector, Derived from MIL-DTL-38999 series III
Key features
Designed for Power application up to 500V with user safety ( following EU standard EN-61984 former VDE 0627)
First mate/last break & Last mate / first break technology
6 contacts arrangements for Three phase and Single phase applications
VG96944 Qualified product (only 13-V4, 17-V6, 25-V6)
Several materials et platings available, with RoHS & REACH compliant versions
Applications
Battlefield Communication C5ISR
Ground Vehicles
Military Avionics
Missiles
Navy
Technical information
Product benefits :
E inserts : material able to withstand 200degC (same as 38999)
V inserts : material able to withstand 150degC and CTI between 175 and 400 (Material group IIIa)
Same panel drilling as standard MIL-DTL-38999 Series III
Compatible with Caps & M85049 backshells for MIL-DTL-38999 Series III & VG95319-1011G backshells
Also available in Reduced Flange version (F312)
Materials & Platings :
Aluminum: Olive drab Cadmium, Black Zinc Nickel, Nickel, Tin Zinc
Marine Bronze 
Stainless Steel : Passivated , Nickel plated
VG qualified (only 13-V4, 17-V6, 25-V6)
ROHS
Contacts types & terminations :
6 contacts arrangements : 2 x Three Phase inserts & 4 x Single phase inserts
Contact Sizes from 20 to 4
Power (Phase), Ground & Pilot
Crimp version (Gold plating for pilot contact and silver plating for protective,
phase and neutral contacts)"
Environmental Characteristics :
500 mating cycles
-65degC to +150degC or 200degC depending on material, plating, and insert type
From 48 to 500 hours for aluminum & stainless steel versions, 1000 hours for marine bronze
IP68 when mated and IP28 when unmated (socket version)
Electrical characteristics :
Shell to shell conductivity between 1mOhms & 5
EMI/RFI Protection: Shell to Shell Bottoming and grounding fingers on the plug shell
Contact rating from 16 to 100 Amps
Product change notifications (PCN)
Published
#PCN
Product
Comments
FAQ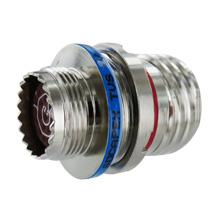 ARE YOU READY TO ORDER?
Get in touch with our sales representatives or our distributors

CONTACT US
Do you have questions?
Unable to find what you need? Looking for custom design ? Or not sure of what you need? Connect with our team of experts to guide you towards the best solution.
Powersafe - VG96944 description
The PowerSafe connector from Amphenol Socapex is a high-performance solution designed for transmitting high power with voltages over 500V, meeting the most stringent requirements of the market regarding user safety. It is certified according to EN61984 and EN60664, ensuring that it is safe for use in even the most demanding applications. The PowerSafe connector is ideal for use in I/O power for boxes, power connectors spread on the field (drums), and electrical power generators. It is designed to withstand the toughest conditions, including extreme temperature ranges, high shock and vibration, and exposure to moisture and chemicals. This makes it an ideal choice for applications where reliability and durability are critical.
The Powersafe connector is easy to install and provides reliable and efficient power transmission. It features a unique locking mechanism that ensures a secure connection, even in high-vibration environments. Additionally, the connector is designed with user safety in mind, with various safety features to protect users from electrical hazards. Amphenol Socapex is a trusted provider of high-quality connectors that deliver superior performance and reliability. The Powersafe connector is just one example of the company's commitment to innovation and quality in the development of high-performance connectors for demanding applications. With its ability to transmit high power with voltages over 500V and its focus on user safety, the Powersafe connector is an excellent choice for applications that require high-performance and safe power transmission.