High Performance PCB connectors
R-SATA
Supports SATA 3.0 protocol, delivering 6.25 Gb/s data rates & beyond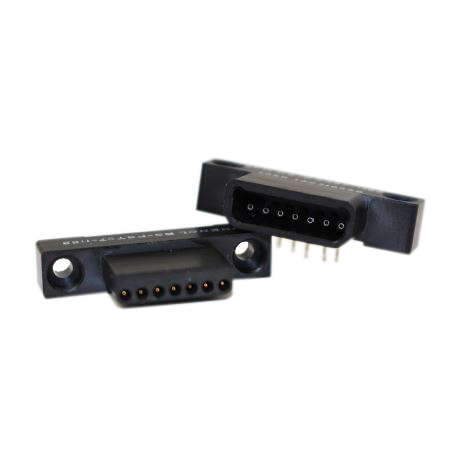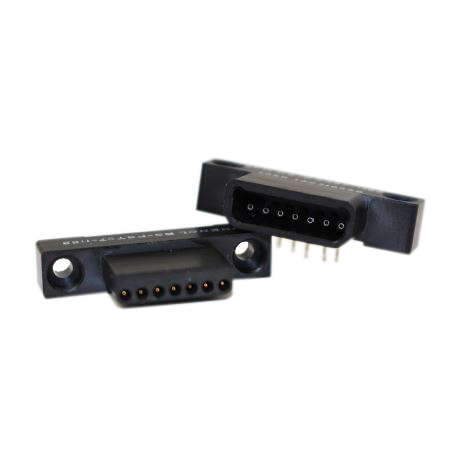 RS2
High Performance PCB connectors
R-SATA
Supports SATA 3.0 protocol, delivering 6.25 Gb/s data rates & beyond
Key features
Ruggedized SATA style
Supports SATA 3.0 protocol (6.25 Gb/s) & beyond
Rugged Micro-Hyperboloid contacts
Low insertion/extraction force
Applications
Electronic storage systems
Peripherals connection
C5ISR
Technical information
20 000 mating cycles
Resistant to shock, vibration & fretting corrosion
7 pin SATA & Combo 22 pin R-SATA contact arrangements (two differential pairs, 3 ground)
Intermountable with standard SATA connectors
Foot print compatible with 3M SATA connectors
Allows to ruggedize standard COTS drives
 
ARE YOU READY TO ORDER?
Get in touch with our sales representatives or our distributors

CONTACT US
Do you have questions?
Unable to find what you need? Looking for custom design ? Or not sure of what you need? Connect with our team of experts to guide you towards the best solution.
R-SATA description
Amphenol Socapex R-SATA is a ruggedized SATA style connector designed for military and aerospace applications. It supports the SATA 3.0 protocol, delivering 6.25 Gb/s data rates and beyond, and features rugged Micro-Hyperboloid contacts with low insertion/extraction force.

With 20,000 mating cycles, the R-SATA connector is resistant to shock, vibration, and fretting corrosion. It offers 7-pin SATA and Combo 22-pin R-SATA contact arrangements (two differential pairs, 3 ground) and is intermountable with standard SATA connectors. Its footprint is compatible with 3M SATA connectors, allowing for standard COTS drives to be ruggedized.

The R-SATA connector is perfectly suited as the primary internal storage interconnect for desktop and mobile PCs in military and aerospace applications, connecting the system to peripherals such as hard drives, solid state drives, optical drives, and removable magnetic media drives.