Configure
Key features
Contact sizes 8
Available for MIL-DTL-38999, EN3645, EN4165 and ARINC600
Available in crimp and PC Tails versions
Requires modification of cavities Size 8 to accommodate keyed contacts
Applications
Technical information
100 or 150 O matched differential pairs
Bandwidth: Up to 1,25GHz
Data rate: Exceeding 2,5Gbps
Voltage rating: 500VRms max at sea level
Dielectric Withstanding Voltage:

1000VAC rms between all inner contacts at sea level
500VAC rms between inner and outer contacts at sea level
 
FAQ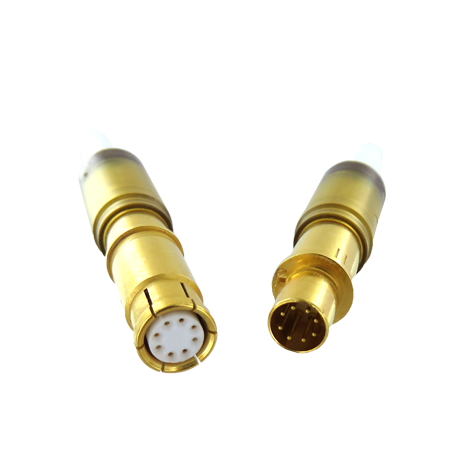 ARE YOU READY TO ORDER?
Get in touch with our sales representatives or our distributors

CONTACT US
Do you have questions?
Unable to find what you need? Looking for custom design ? Or not sure of what you need? Connect with our team of experts to guide you towards the best solution.
Differential Twinax Contacts description
Amphenol Socapex's Differential Twinax Contacts are a great solution for differential pairs with impedance of 100 to 150 Ohms. Available in contact size 8, these connectors are suitable for MIL-DTL-38999, EN3645, EN4165 and ARINC600 connectors, and are offered in crimp and PC Tails versions. However, these contacts require modification of cavities Size 8 to accommodate keyed contacts. Differential Twinax Contacts are widely used in applications such as Ethernet and USB 2. With a bandwidth up to 1.25GHz and data rates exceeding 2.5Gbps, these contacts provide high-performance connectivity. The voltage rating of these contacts is 500VRms max at sea level. The Differential Twinax Contacts are also designed to withstand high voltage, with 1000VAC rms between all inner contacts at sea level and 500VAC rms between inner and outer contacts at sea level. If you are looking for reliable and high-performance connectors for your differential pair applications, Amphenol Socapex's Differential Twinax Contacts are a great choice.