FAQ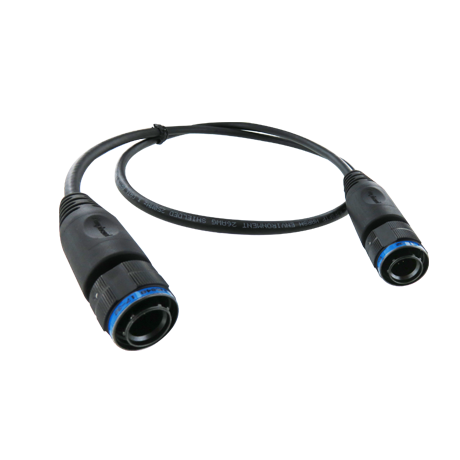 ARE YOU READY TO ORDER?
Get in touch with our sales representatives or our distributors

CONTACT US
Do you have questions?
Unable to find what you need? Looking for custom design ? Or not sure of what you need? Connect with our team of experts to guide you towards the best solution.
µCom Cordsets & Jumpers description
Amphenol Socapex offers high-performance mCom Cordsets and Jumpers that are factory tested and ready to install. These products are designed to meet the latest trends in the industry, including miniaturization and high-speed connectivity. They are ideal for use in demanding environments, including military avionics, grounded vehicles, battlefield communication, and industrial applications. One of the key features of these cordsets and jumpers is the use of 10 Gb Cat7 connectivity, which ensures high-speed data transfer and excellent performance. Additionally, the reinforced PUR jacket provides excellent resistance to abrasion, chemicals, and extreme temperatures, making these cordsets and jumpers ideal for use in rugged environments.
The mCom Cordsets and Jumpers feature a miniature 15mm mCom plug on each side, which enables them to be used in applications where space is limited. The mCom - RJ45 jumper provides a reliable connection between the two plugs, ensuring excellent connectivity and performance. These cordsets and jumpers are available in standard lengths, and customers can consult with Amphenol Socapex to select the appropriate length for their specific needs.
In summary, the Amphenol Socapex mCom Cordsets and Jumpers are an excellent choice for customers who require high-speed, reliable connectivity in demanding environments. With their miniature design, high-performance connectivity, and reinforced jacket, these cordsets and jumpers are built to withstand the toughest conditions and provide excellent performance every time.