Key features
Singlemode & multimode, hermaphroditic fiber optic connector, up to 8 channels
Expanded beam technology for contactless transmission
Protective window for easy cleaning
Applications
Battlefield Communication
Grounded vehicles
Military avionics 
Industrial
 
Technical information
Specifications :
Design for gloved handling and blind mating in extreme conditions
 
FAQ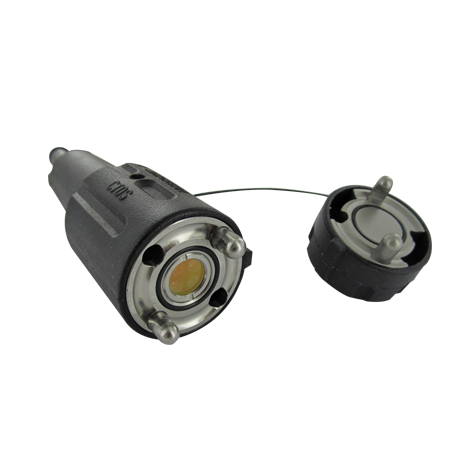 ARE YOU READY TO ORDER?
Get in touch with our sales representatives or our distributors

CONTACT US
Do you have questions?
Unable to find what you need? Looking for custom design ? Or not sure of what you need? Connect with our team of experts to guide you towards the best solution.
CTOL description
Amphenol SOCAPEX CTOL series is a high-performance fiber optic connector system designed for use in harsh environments such as military battlefield. Featuring expanded beam technology for contactless transmission, the CTOL connector is capable of supporting up to 8 channels of singlemode or multimode fiber optic cables. The protective window also allows for easy cleaning in the field, ensuring optimal performance in any situation.
Designed for use in battlefield communications, grounded vehicles, military avionics, and industrial settings, the CTOL connector is built to withstand extreme conditions. Its hermaphroditic design allows for easy mating and daisy-chaining of cable assemblies without requiring interconnect adapters, making it an ideal solution for rapid deployment of high-speed transmission links.
Amphenol CTOL connector is also designed for gloved handling and blind mating in extreme conditions, providing reliable performance in the harshest environments. The specific lens design ensures a large beam diameter and a low loss connection, making it less sensitive to dirt and dust. With the Amphenol SOCAPEX CTOL series, you can be sure that your fiber optic connections will provide fast, reliable, and secure transmission in any situation.