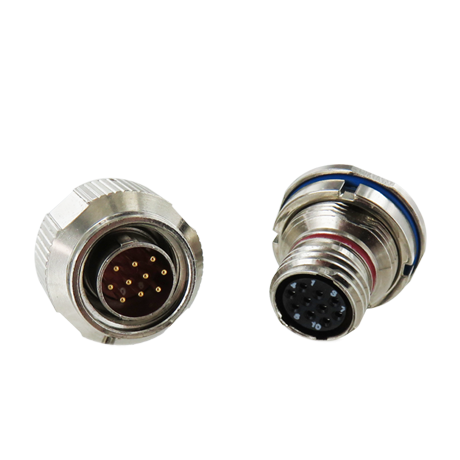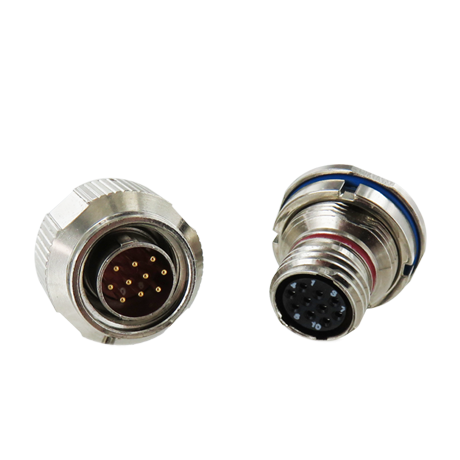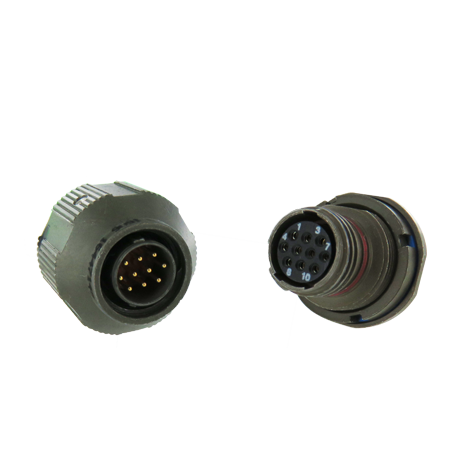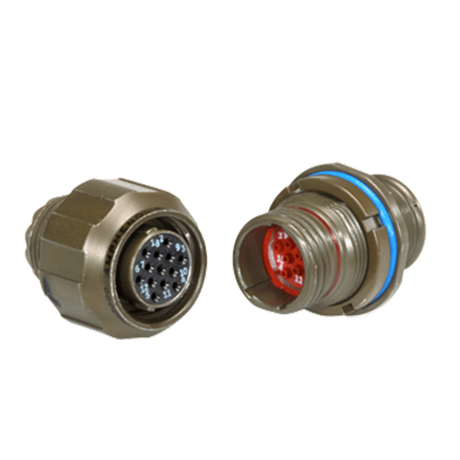 Configure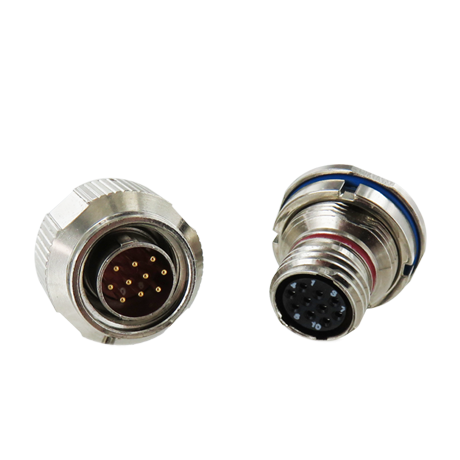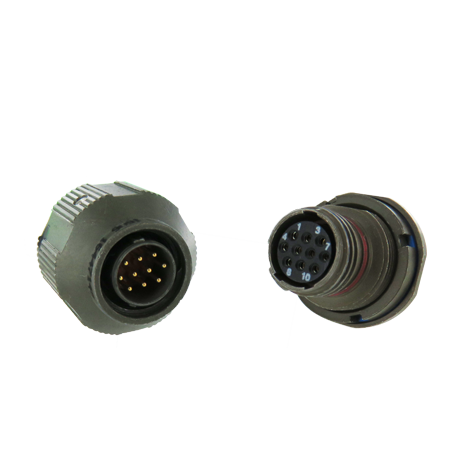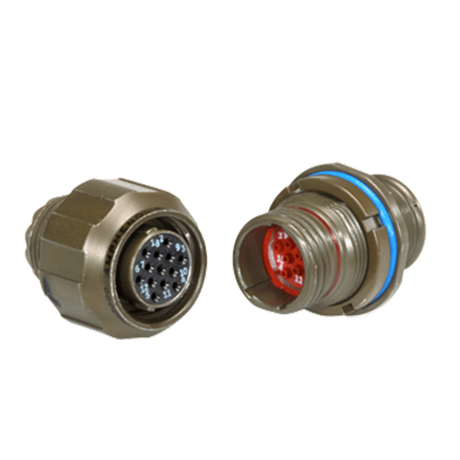 Key features
Micro-miniature circular connector
Heavy Dual-Start ACME Thread 
10 shells sizes from 05 to 21
More than 40 contacts arrangements, from 1 to 130 contacts
Two Plug Styles: Ratcheting and Anti-Decoupling
Applications
Battlefield Communication C5ISR
Grounded vehicles
Military avionics
Missiles & UAVS
Technical information
Product benefits :
Several receptacles style : Square flange, Jam nut, In-line... 
Fast coupling, fully mated in a 1 1/2 turn of the coupling nut
Low profile and miniature
Standard crimp versions using integrated backshells
Epoxy potted PC tails versions
Materials & Platings :
Aluminum : Olive drab Cadmium, Black Zinc Nickel , Nickel , Durmalon plated
Stainless Steel : Passivated , Nickel plated
Contacts types & terminations :
More than 40 arrangements of contacts
Contacts sizes 23 to 12
Power, Signal, High Speed (#12)
Crimp, PC tails
Environmental Characteristics :
Up to 2 000 mating cycles with (-16) plugs, 500 with (-26)
-65degC to 150degC
From 48 to 500 hours for aluminum & stainless steel
IPX7 when mated and fully cabled
Electrical characteristics :
Shell to shell conductivity 2,5 mO max
Insulation resistance @Ambient : 5.103 mO
Contact rating from 5 to 23 Amps
FAQ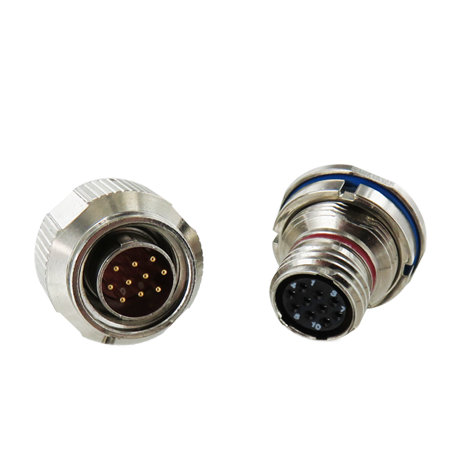 ARE YOU READY TO ORDER?
Get in touch with our sales representatives or our distributors

CONTACT US
Do you have questions?
Unable to find what you need? Looking for custom design ? Or not sure of what you need? Connect with our team of experts to guide you towards the best solution.
2M801 description
The Amphenol Socapex connector 2M Micro Miniature 2M801 is a highly versatile circular connector that offers a range of features and benefits. With its heavy dual-start ACME miniature threads coupling, it can be easily and quickly mated with just a 1 1/2 turn of the coupling nut. It also has 10 shell sizes available, ranging from 05 to 21, and over 40 contacts arrangements, with contacts sizes ranging from 23 to 12. This connector is available in two plug styles, the Ratcheting and Anti-Decoupling styles, making it ideal for various applications. This connector is highly suitable for use in military applications, such as in communication systems, grounded vehicles, military avionics, missiles, and UAVS. It has a low profile and is miniature, making it an ideal choice for applications that require space-saving and weight reduction. The connector is available in various receptacle styles, including square flange, jam nut, and in-line, which makes it highly adaptable. The Amphenol Socapex connector 2M Micro Miniature 2M801 is made of high-quality materials, including aluminum with olive drab cadmium, black zinc nickel, nickel, and Durmalon plating, as well as stainless steel with passivated and nickel-plated options. It also has excellent environmental and electrical characteristics, with a maximum shell to shell conductivity of 2.5 mO, insulation resistance of 5.103 mO, and a contact rating of 5 to 23 Amps.