Rugged Ethernet, USB & Display connectors
USBF TV
Reinforced USB2.0 connectors for harsh environments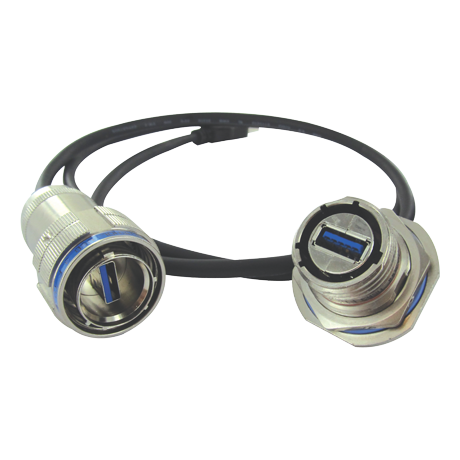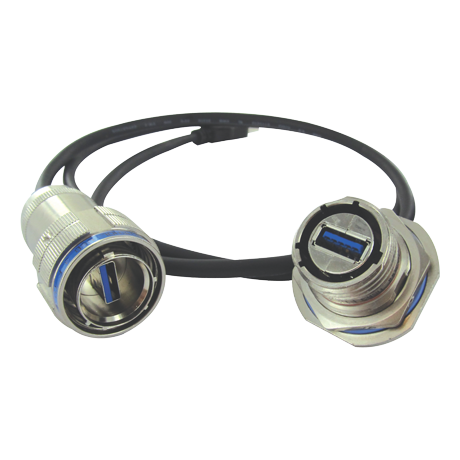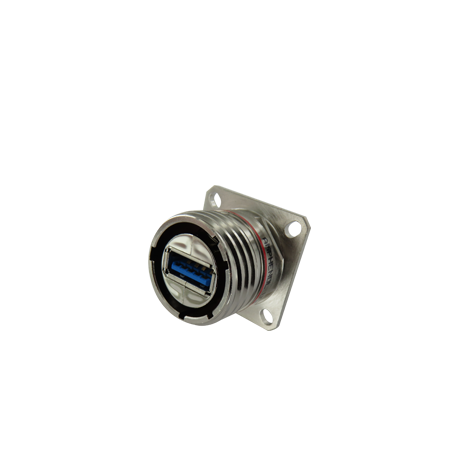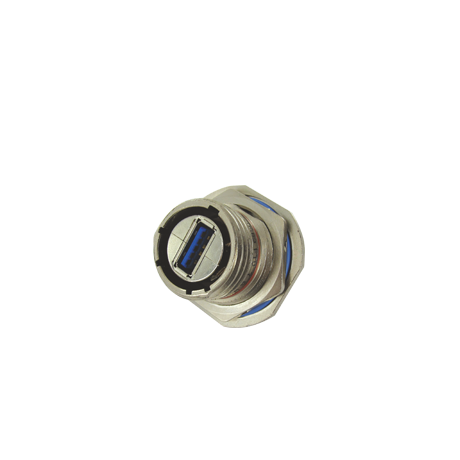 Configure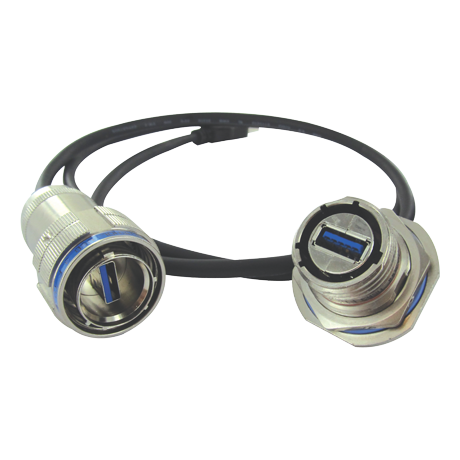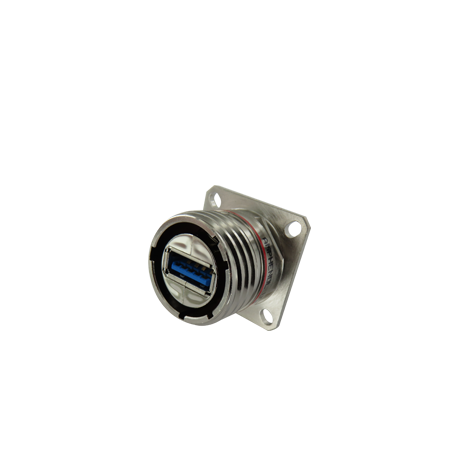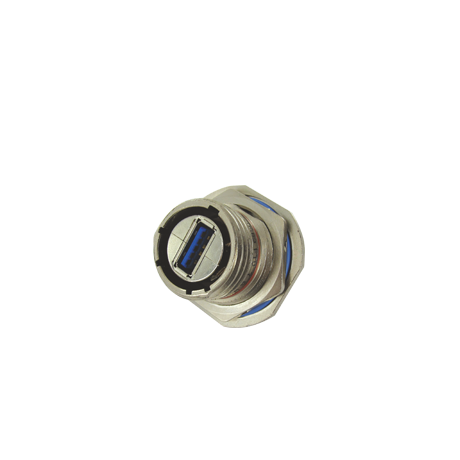 USBFTV
Rugged Ethernet, USB & Display connectors
USBF TV
Reinforced USB2.0 connectors for harsh environments
Key features
Based on MIL-DTL-38999 series III
Threaded locking mechanism
Sealed against fluids and dusts (IP68)
Available in USB 3.0
Applications
Battlefield Communication
Grounded vehicles
Military avionics
Industrial
 
FAQ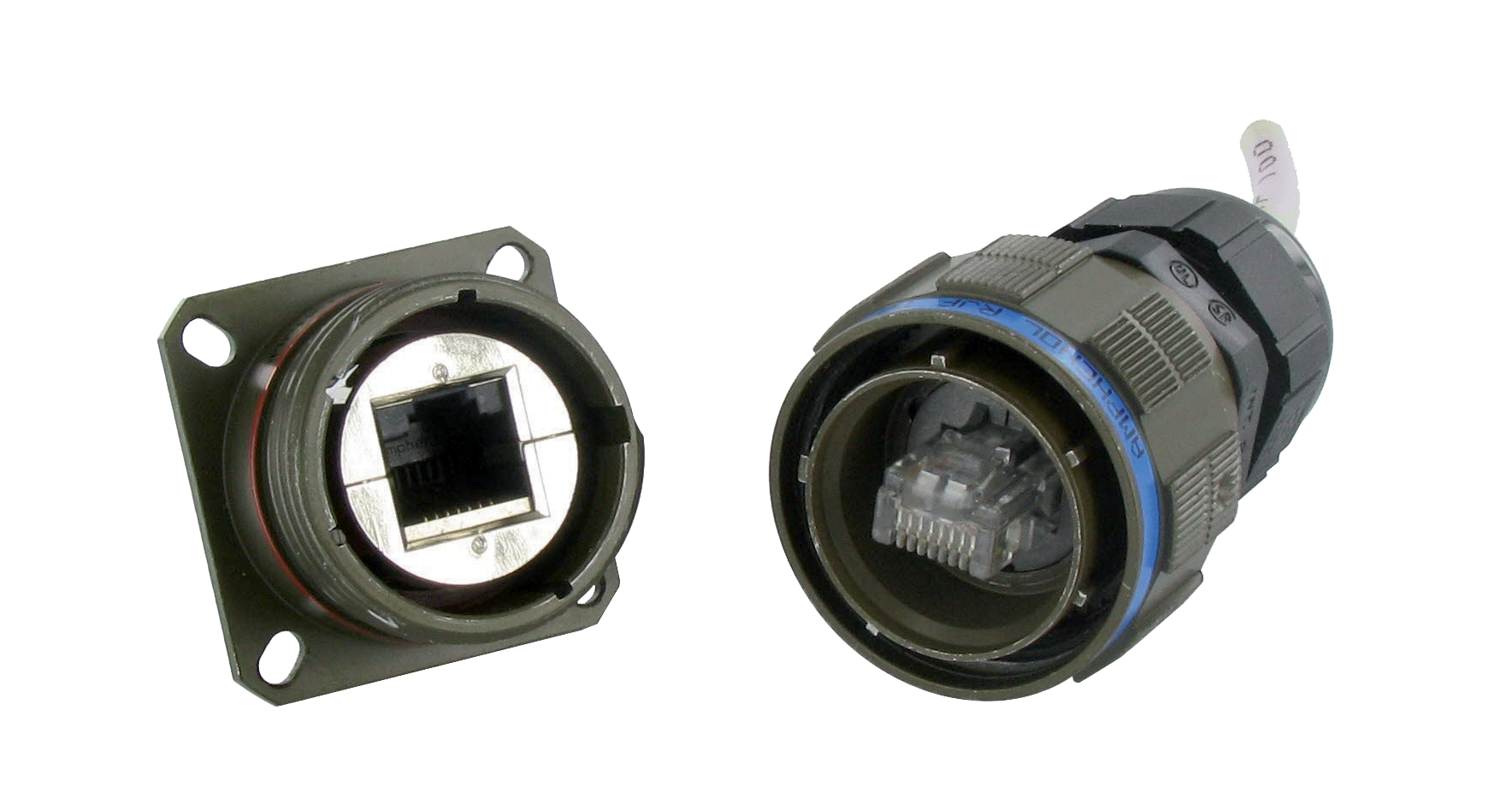 Rugged Ethernet, USB & Display connectors
ARE YOU READY TO ORDER?
Get in touch with our sales representatives or our distributors

CONTACT US
Do you have questions?
Unable to find what you need? Looking for custom design ? Or not sure of what you need? Connect with our team of experts to guide you towards the best solution.
USBF TV description
The Amphenol Socapex USBF TV is a range of reinforced USB 2.0 connectors designed for use in harsh environments. These connectors are based on the MIL-DTL-38999 series III standard and feature a threaded locking mechanism to ensure a secure and reliable connection. They are also sealed against fluids and dusts to an IP68 rating, making them suitable for use in demanding applications such as military avionics, grounded vehicles, and battlefield communication. 
The USBF TV connectors offer improved EMI protection, and their tri-start thread coupling mechanism features an anti-decoupling device to prevent accidental disconnection. They are available in shell size 15 and come with two mechanical coding/polarization options (receptacle insert rotation). In addition to their rugged construction, the USBF TV connectors are also capable of transmitting data at USB 2.0 speeds, with a data rate of up to 480 Mb/s. They have been tested to withstand shocks, vibrations, and humidity, and can operate in temperatures ranging from -40degC to +85degC. With the USB Field option, a standard USB 2.0 cordset can be inserted into a metallic plug to provide additional protection against shocks, dust, and fluids.