Technical information
Configurations Plugs, receptacles, line mount receptacles, receptacles with locking ring.
RoHS version
 
Product change notifications (PCN)
Published
#PCN
Product
Comments
FAQ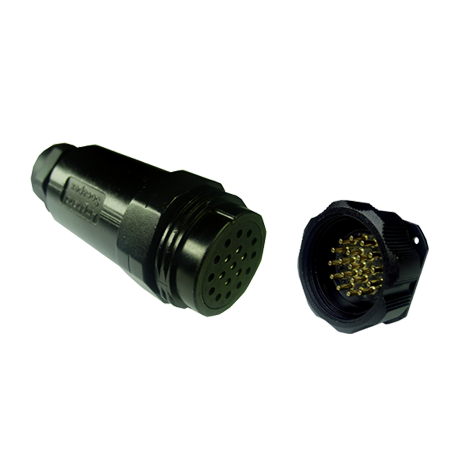 ARE YOU READY TO ORDER?
Get in touch with our sales representatives or our distributors

CONTACT US
Do you have questions?
Unable to find what you need? Looking for custom design ? Or not sure of what you need? Connect with our team of experts to guide you towards the best solution.
SL 61 description
The Amphenol SL61 connector, also known as Socapex or Soca in the entertainment industry, is a circular connector designed for I/O applications in both industrial and entertainment markets. It was invented by Amphenol Socapex in 1961 and has since become a popular choice for stage lighting and power connections from dimmer boxes. The SL61 connector comes in four different housing types, ranging from 10 to 40, and offers 13 different arrangements with 3 to 39 solder contacts. It also has a RoHS version available for those who require it. However, it's important to note that there has been major product obsolescence since November 2018, so it's recommended to consult PCN123382 for more details.
In addition to the various housing and arrangement options, the SL61 connector also comes in different configurations, including plugs, receptacles, line mount receptacles, and receptacles with a locking ring. The backshell options for the connector include straight, right angle, and mono-piece versions. Overall, the Amphenol SL61 connector is an ideal choice for those in need of a versatile and reliable circular connector for their I/O applications in industrial and entertainment settings.