USB Keys
USB3 FTV Memory Keys
USB3.2 Gen1 Reinforced Memory Keys for data storage in harsh environment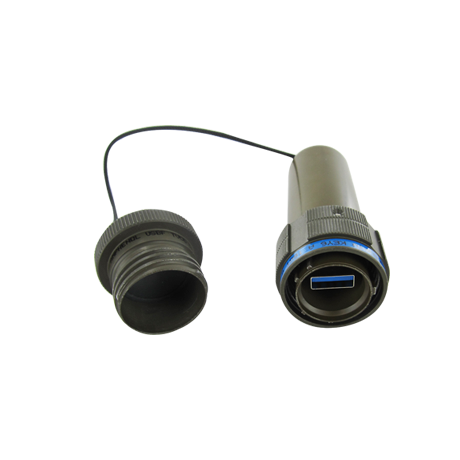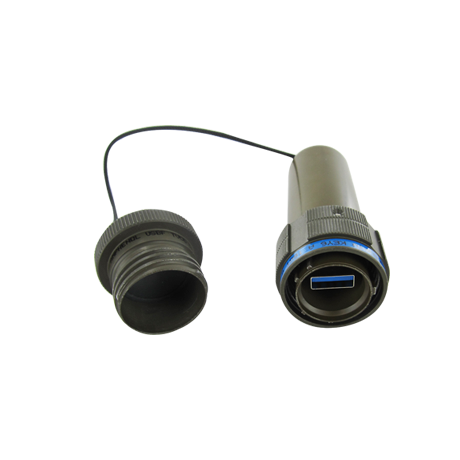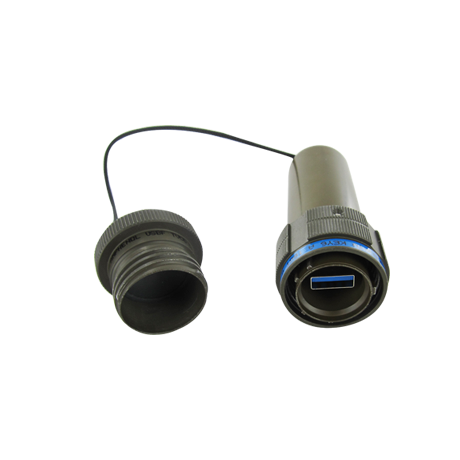 USB Keys
USB3 FTV Memory Keys
USB3.2 Gen1 Reinforced Memory Keys for data storage in harsh environment
Key features
Available capacities : 32, 64, 128 & 256Gb
USB3.2 Gen1 max transfer rate : 5 Gb/s
Compatible only with USB3FTV or USBFTV receptacles
Tri Start Thread coupling mechanism (MIL-DTL-38999 series III type) with anti-decoupling device
Applications
Battlefield Communication
Grounded vehicles
Military avionics Industrial
 
ARE YOU READY TO ORDER?
Get in touch with our sales representatives or our distributors

CONTACT US
Do you have questions?
Unable to find what you need? Looking for custom design ? Or not sure of what you need? Connect with our team of experts to guide you towards the best solution.
USB3 FTV Memory Keys description
The Amphenol Socapex USB3 FTV Memory Keys are designed to provide reliable and secure data storage in harsh environments. These reinforced memory keys are available in capacities ranging from 32 to 256 GB, and feature a USB3.2 Gen1 interface with a maximum transfer rate of 5 Gb/s. They are compatible only with USB3FTV or USBFTV receptacles, and feature a Tri Start Thread coupling mechanism (MIL-DTL-38999 series III type) with an anti-decoupling device, ensuring a secure connection even in high-vibration environments.
The USB3 FTV Memory Keys are ideal for use in military and industrial applications where data storage and transfer reliability are critical. They are particularly well-suited for use in battlefield communication systems, grounded vehicles, and military avionics applications. With their rugged design and high-speed data transfer capabilities, these memory keys provide a reliable and convenient way to store and transfer data in even the harshest of environments.