Technical information
Specifications :
Compact removable splice
Singlemode & multimode
EN2591 qualified

Insertion loss :
0.2dB Typ. 0.7 dB max 850/1300nm Multimode-0.3dB Typ. 0.7 dB max 1310/1550nm Singlemode

Vibration :
Ambient temperature - 1g2/Hz
Duration : 8 hours in 2 axis, X and Y direction
Duration of micro-discontinuity: <4ms
IL max 0,7db
Duration: 8h / axe - 2 axes

Sealing :
Immersion under 10cm of water during 30min

Salt spray :

Operating temperature :
-55degC +125degC (depends on cable type)

Mating durability :

Cable retention :
68 N / 3 pulls / 1 min (due to ARINC801 terminus) (depends on cable type)
 
FAQ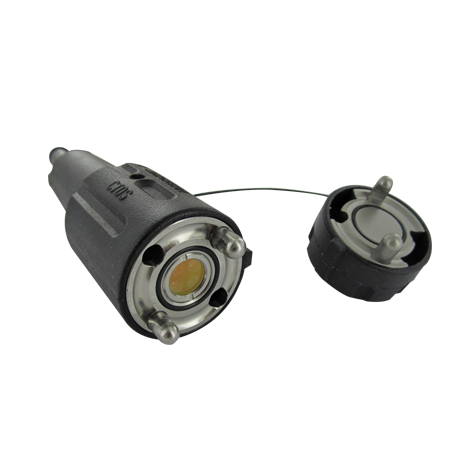 ARE YOU READY TO ORDER?
Get in touch with our sales representatives or our distributors

CONTACT US
Do you have questions?
Unable to find what you need? Looking for custom design ? Or not sure of what you need? Connect with our team of experts to guide you towards the best solution.
Promi description
Promi is a compact, in-line optical adapter that offers easy installation and maintenance in reduced spaces. It can be used on existing patch cords, making it ideal for applications in military avionics, grounded vehicles, and battlefield communication. The Promi solution is EN2591 qualified and features a compact removable splice for easy installation and maintenance, as well as a split nut for easy installation and a boot for a sealed connection. Amphenol Socapex Promi solution has undergone rigorous testing to ensure its durability and reliability in challenging environments. It has been tested for vibration resistance, immersion under 10cm of water, salt spray resistance, and cable retention, with impressive results. The solution can withstand temperatures ranging from -55degC to +125degC, depending on the cable type. Overall, Amphenol Promi solution offers a rugged and reliable optical connection solution for reduced spaces, making it an ideal choice for military and industrial applications. Amphenol Socapex provides a video demonstration of the Promi solution, showcasing its ease of installation and maintenance.